3-Star linebacker Teddy Rezac commits to Notre Dame
Junior 3-star linebacker Teddy Rezac has committed to Notre Dame, choosing the school over 13 other offers from various institutions across the country. 
Rezac received his offer on May 6, and verbally committed this morning with the support of Westside High School's head football coach Paul Limongi. 
"I'm happy for him," Limongi said. "I told him when he decided to do it, 'if [you're] happy, I'm happy'. I want him to go somewhere where he thinks he thinks he's a perfect fit, that he's gonna reach a ceiling [from a] place that really wants him and can really help him grow and reach his full potential. I couldn't be more excited."
Rezac said he picked the school based not only on their athletic prospects, but the opportunities that a Notre Dame degree will grant him. 
"I picked Notre Dame because of the way they set me up after football and education wise and the level of football they play at," Rezac said. "I think I'm going to go into the Mendoza [College] of Business there. They were ranked the number one business school the past four years nationally so that would be a good opportunity for me."
Limongi emphasized the significance of an offer from Notre Dame because of their tradition of excellence, athletics and education.
"Notre Dame is Notre Dame," Limongi said. "You get a degree from Notre Dame, that says something, you know. You're getting a lot more from going to Notre Dame than just playing football. You have a tremendous opportunity to be around successful people."
The commitment comes just days after Rezac received his 14th offer, from the University of Nebraska-Lincoln. 
"Growing up, I always wanted to play for Nebraska, [it's my home state]," Rezac said. "[Playing there] was obviously a big dream [of mine], but as the years went on, Nebraska wasn't as big of an opportunity as this."
"Notre Dame came in first and they made me feel like a big priority, [as well as] the education piece," Rezac said. "It's a great opportunity."
In regards to Rezac's personality off the field, Limongi says Rezac's charisma draws people toward him. 
"The way he's empathetic, always willing to help and caring about other people's needs more than himself…[He's] very unselfish," Limongi said. "He's a true model of what we want in a  Westside student athlete. He's a very special player; he's very charismatic. He's the type of guy that people gravitate to." 
Rezac still has an academic year to complete before heading to Indiana. 
"I still have a senior season," Rezac said. "We'll try to win another state championship in football and then go from there." 
Though Rezac has had an amazing career, Limongi hopes to see even more improvement before the linebacker goes to Notre Dame. 
"I'm really excited to see what he does in the future, especially senior year," Limongi said. "I'm looking for him to improve, to build on his strengths, to continue to work on his weaknesses and to be a tremendous leader. Our mission is to elevate even higher next year. 
Limongi is confident in Rezac's ability to make these improvements. 
"He tries to outwork everybody and I'm very proud of him," Limongi said. "Everything he gets, he earns; he tries his very very best to always improve [and] he has a growth mindset. He's a great teammate in the fashion that he really loves his teammates, he loves his school."
Following his verbal commitment, Rezac said he has received plenty of support from family and friends.
"I've received a lot of texts and people reaching out," Rezac said. "It's just really cool… It's kind of surreal."
Your donation will support the student journalists of Omaha Westside High School. Your contribution will allow us to purchase equipment and cover our annual website hosting costs.
About the Writer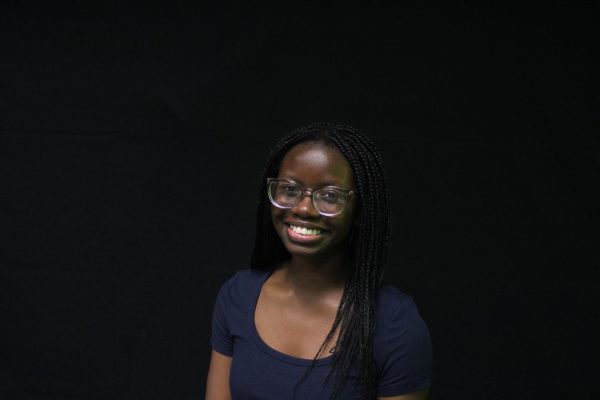 Tanatswa Chivero, Co-Editor in Chief
Hey! My name is Tanatswa Chivero, and I am a Co-Editor in Chief for Wired. I am currently a senior, and this is my fourth year in journalism. A fun fact...