Westside to Host Student Pep Rally
On Tuesday, Nov. 23, Westside High School will host a pep rally to celebrate fall sports and activities, introduce winter sports, and send the football team to their third state championship game. 
Dean Brad Metzler said that the rally is being held to spotlight different accomplishments that varying sports and activities have accumulated since the beginning of the school year.    
"What we are going to do is celebrate fall sports and all the accomplishments from all of our activities like Band, eSports [and] athletics," Metzler said. "We felt like this would be a great way before a long break to acknowledge all the great accomplishments from the fall."
Metzler said that the rally is also being held as a way to publicize Westside's winter sports programs. 
"We [also] wanted to find a time where we could introduce our winter sports, because in the past we haven't felt like we've done a good enough job in that area."
Senior Chloe Green is a member of Red Shield and said that the pep rally will be an opportunity for winter sports to be showcased. 
"[Red Shield's] job [is to] just kind of hype everyone up for winter sports," Green said. "Our job is just to get everyone happy and everyone excited for winter sports, because fall sports are fun and obviously football is a big deal, but at the same time, winter sports are also very important and we have a really good basketball team and other sports too."
According to Metzler, the event is mandatory for students still in the building by the end of a shortened mod 14. 
"If you're still here, [attendance is required]," Metzler said. "We don't want to have groups of people inside the building and unsupervised, but we will leave some staff inside just to make sure that if there's kids in the zombie hallway or something that we have people sweeping the halls. If you're here in the building we would definitely love to see you out there."
Metzler said students should exit the building after mod 14 and head outside onto the west side of the stadium. 
"We're going to have everybody sit on the west side of the stadium, because we have enough capacity over there," Metzler said. "So we feel like if we get everyone outside [with] plenty of time, then we can start the program. We've got about 25 minutes to fit everything in, but we do want everyone outside. It's supposed to be awesome outside, so we'll take advantage of the nice weather." 
Green says that she is excited for the rally, and is confident that Westside will win their fifth state championship.  
"I love pep rallies, and especially on a day that we are playing a state championship, I think we can get a lot of people there and it'll be a fun time," Green said. "[I'm sure] Westside will win."
Your donation will support the student journalists of Omaha Westside High School. Your contribution will allow us to purchase equipment and cover our annual website hosting costs.
About the Contributors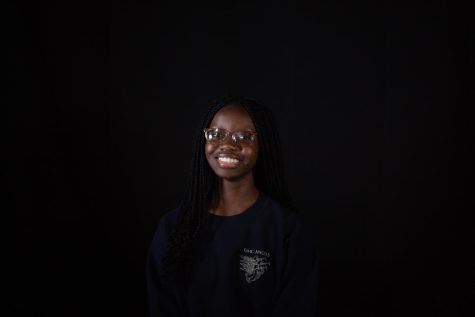 Tanatswa Chivero, Wired Managing Editor
Hello, my name is Tanatswa Chivero! I am a managing editor for Westside Wired this year. I am currently a junior, and this is my third year on Wired. A...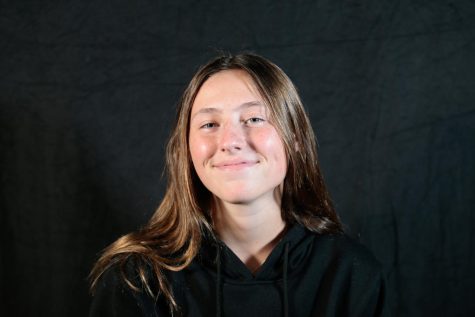 Rachel Dowd, Wired Managing Editor
Hey, my name is Rachel Dowd! I am a Managing Editor for Westside Wired this year. I am currently a junior and this is my third year on Wired. A fun fact...