What To Watch For In Nebraska's Primary Election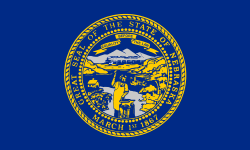 On Tuesday, May 10, Nebraska will hold a primary election in advance of the general election this November. The Democratic and Republican parties will both pick their candidates for the second round in fall, each selecting one.
Registered voters over 18 can vote in the primary of the party they are registered with. With several important races such as Governor and Representative up for election, here are the most closely contested matchups and what may be expected on election night.
The Republican Primary for Governor
—
In a highly unusual situation, three Republican candidates are statistically tied in the latest polls. The election is serving as a stage for a battle between three wings of the party.
Charles Herbster, a far-right businessman, has received the backing of Donald Trump and has staked out a position as the most conservative candidate. Herbster has also recently been accused of sexual assault by several women, including State Senator Julie Slama.
Jim Pillen, University of Nebraska Regent and farm owner, is in the middle of the candidate field, backed by Governor Pete Ricketts and much of Nebraska's Republican establishment.
Meanwhile, Brett Lindstrom is the most moderate, distancing himself from the more radical elements in the party while focusing on appealing to urban Republicans. Lindstrom has been endorsed by Omaha Mayor Jean Stothert.
In addition, Theresa Thibodeau, a former State Senator from Omaha, is also in the race, taking a similar path as Lindstrom with a focus on urban areas. Thibodeau has polled well below contention to win, but is estimated to have around 5-10 percent of the vote.
On election night, Pillen and Herbster are likely to open up an early lead as their more conservative rural strongholds report. After this, the Lincoln and Omaha vote is expected to swing the election back somewhat to Lindstrom's favor. Mail-in voting will likely not be a major factor in this GOP primary. Nevertheless, Lindstrom's potential late surge leaves open the possibility that Herbster or even Pillen might cast doubt on the legitimacy of the results, an increasingly common phenomenon in races decided late in the evening or the next day.
Overall, as national politics plays a huge role in this race, the outcome is likely to incite anger in the ranks of the two groups who did not win. No matter who you support, let's all hope for a relatively calm and peaceful concession by losing candidates.
The Democratic Congressional Primary
—
Nebraska's 2nd Congressional District (Douglas County and all of Sarpy County except Bellevue) will have a highly interesting primary as two notable local Democrats face off.
Alisha Shelton, a mental health counselor who ran for Senate in 2020, holds the endorsement of both Ann Ashford and Kara Eastman. Both competed against each other in this very primary just two years ago.
Meanwhile, Former Governor Bob Kerrey and Former Omaha Mayor Jim Suttle support Tony Vargas, a state senator. Vargas is also supported by several city councilors and school board members.
This competition is likely to be very close and turnout in North and South Omaha will be vital for Shelton and Vargas, respectively. However, on election night, expect to see a fairly even distribution of the vote, as both candidates hold support from the party's inner circle.
Secretary of State- Republican Primary
—
Nebraska's Secretary of State (the official largely responsible for election monitoring) is currently Republican Bob Enven. However, Robert Borer is competing with him in this election, which is also serving as a proxy for national issues.
Enven, the incumbent, is a fairly traditional Republican, who supports a reduction in mail-in voting but does not endorse the false claims of fraud that disrupted the 2020 election process.
Borer, meanwhile, is an ultra-conservative candidate who is primarily running on the false claim that the 2020 election was stolen from Donald Trump by the Democratic Party.
Expect Borer to have more success in Western Nebraska, but his level of success in the east will demonstrate how much influence these groups, and beliefs about the last presidential election, have on state politics. While Enven is very likely to win, this race serves as a referendum on the supposed legitimacy of the 2020 election.
Altogether, these three races will make for one of Nebraska's most competitive midterm election years since the early 2000s. All three of these primaries will go to show the influence of certain groups on Nebraska's government and illustrate the spread of certain ideologies. And the gubernatorial race, where the Republican winner is all but guaranteed victory in the November election, will likely decide the future of our state.
Your donation will support the student journalists of Omaha Westside High School. Your contribution will allow us to purchase equipment and cover our annual website hosting costs.
About the Contributor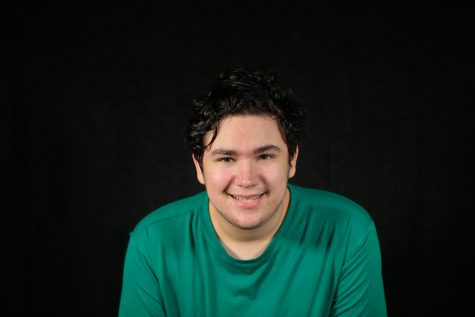 Dan Magruder, Wired Staff Writer
Hi, my name is Dan Magruder! I am a staff writer for Westside Wired this year. I am currently a junior and this is my third year on Wired. A fun fact about...