Three stars to New York icon: One should probably have been there
I looked up the word "sardonic" to make sure it was the right word to use about the writer and professional critic Fran Lebowitz. I didn't even get a chance to click on the dictionary before a picture of Fran Lebowitz popped up – she is simply the definition of sardonic: "Scornful; mocking – about laughter or smile".
Many are familiar with the 72-year-old writer from the Martin Scorsese Netflix documentary series, "Pretend It's a City". Here, the New Yorker icon lashes out at everything and everyone, both families and bohemians receive a sharp rap on the knuckles. Since then, she has started touring the world with a kind of inverted talk show, where she allows herself to be interviewed by local journalists and delivers verbal tongue-lashing in response to audience questions. As stated on the ticket page:
"Look forward to hearing Fran Lebowitz's merciless and uncompromising opinion – perhaps in response to your question."
You pay for the possibility that the author will skewer your stupidity. Because the author speaks more than she writes; her legendary writer's block is soon to celebrate its 30th anniversary. 
 The term "essay" is too much said. At most they are columns, most of them a couple of short pages. It is probably the English language's broader understanding of an essay, which can go all the way down to the size of a school paper. The texts are from the '70s and '80s, several of them published in Andy Warhol's 'Interview Magazine'. I researched this because the presentation of the text collection has been so minimal. The preface, half a page written by Fran herself, has no date, so I don't know if it's ironic when she describes herself as being in her "early 40s."
I believe the show is annoying and sloppy, and I miss a stronger cultural connection between New York in 1978 and our society in 2023. Much of it is locally written about people and events in the neighborhood. I feel that Fran Lebowitz often answers one thing in her texts, but that will have to remain a feeling. The texts have been torn so far away from their starting point that I lose the connection. The cultural translation has been difficult, sometimes too difficult. Like when it says:
"Those who seek dignity in the kind of work that forces them to help hamburgers will necessarily be disappointed."
The sentence makes no sense today. In American English, there is a product called 'Hamburger Helper', which is a package of macaroni and flavor powder, where you add ground beef and a little liquid, and voila, you have a ready-made meal. I have to assume that it is that hamburger that helps in the sentence, that it is about some crappy jobs forcing people to eat crap food.
Although sometimes it's plain fun to read Fran Lebowitz, who writes a lot about not wanting to write:
"Colors admittedly have certain advantages. Since form alone is inadequate, things must possess a certain amount of color to distinguish them from each other. It wouldn't work if you reached for a cigarette but grabbed a pen, and what was supposed to be a moment of pleasure turned into hours of hard work."
In general, the chronically ironic voice makes it hard to be there. It could certainly be interesting cultural history to read about what Manhattan galleries exhibited back then, but I'm not learning that here. 
The times are different, and I don't mean that in any identity politics way, but as a finding that Fran Lebowitz's texts have been removed too far from their origins.
Your donation will support the student journalists of Omaha Westside High School. Your contribution will allow us to purchase equipment and cover our annual website hosting costs.
About the Contributor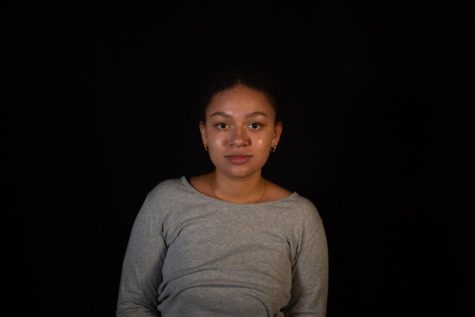 Marylee Vogt, Wired Staff writer
Hi, I'm Marylee Vogt and I'm a staff writer for Westside Wired. I'm a sophomore and this is my first year on Wired. A fun fact about me is that I...