Opinion: Education is about making as few mistakes as possible
More and more young people are accused of cheating. The use of technology, such as ChatGPT, and other methods, is becoming more prevalent in students' lives than ever before. While everyone points out the problem with cheating– that we never learn anything, never develop, and never become anything– no one seems to say why young people cheat.
Late modern society has evolved into an acceleration society and a competitive state, where everything is about achieving the best results as quickly as possible. It is a busy time when individualization frightens and stresses young people. We have increased reflexivity and many options, but with that comes an increasing responsibility for our lives, which can be overwhelming.
Education is no longer just about developing oneself and learning, it is about making as few mistakes as possible to achieve the best results quickly. When Microsoft lays off thousands of employees to invest billions of dollars in ChatGPT, it shows that we are no longer interested in human development and the learning process but in achieving the best results as quickly as possible.
When students receive their report cards twice a year, they do not have the opportunity to make mistakes. They hardly have time for grade discussions before being hit with new assignments that will be "crucial for their next grade," as they say. The paradox is almost idiotic: students write debating articles about the increasing malaise and stress levels among young people on Tuesday at 1:30 am, with tears in their eyes and heart palpitations, all to finish yet another assignment before the alarm clock rings at 6 am the following day.
We know that students do not learn anything when they cheat. However, teachers look disappointed when they try and fail and say, "I expected better from you." How can students ever want to try again, then? How would they ever dare? Why try when they know they will only see the perfect results? Cheating among young people is a structural problem where teachers, parents, and adults have created a culture for which they now blame students. Students cheat to meet overwhelming demands and expectations of perfection.
So when adults point at young people and say they are lazy and unable to write their assignments, they should remember that four fingers point back at themselves. They have raised young people in a stressful perfection culture that has no time to focus on the healthy learning process but only focuses on perfect results and grades. That's why young people cheat.
Your donation will support the student journalists of Omaha Westside High School. Your contribution will allow us to purchase equipment and cover our annual website hosting costs.
About the Contributor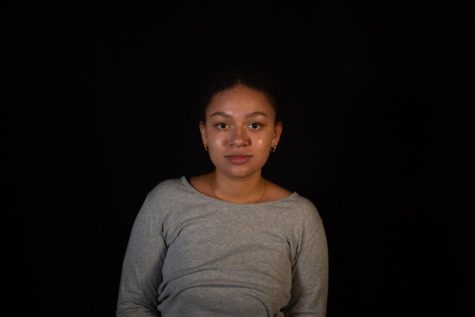 Marylee Vogt, Wired Staff writer
Hi, I'm Marylee Vogt and I'm a staff writer for Westside Wired. I'm a sophomore and this is my first year on Wired. A fun fact about me is that I...