Westside Swimming Head Coach Doug Krecklow Retires after 43 Years
No coach has won more state high school swimming and diving titles in Nebraska than Westside's Doug Krecklow. After winning 20 State Championships in girls and boys swimming (11 boys' and 9 girls'), the 69-year-old Krecklow has decided to retire. Krecklow has been the longest tenured coach in Westside High School history at 43 years, taking over from Nebraska High School Sports Hall of Fame Coach Cal Bentz in 1979. Krecklow, as head coach, has also been a state runner-up 15 times (8 boys' and 7 girls'). Along with the state accolades, Krecklow won 21 total Metro Conference Championships (12 boys' and 9 girls') and was inducted into the Nebraska High School Sports Hall of Fame in 2015. Krecklow was hired by Westside Community Schools Superintendent Dr. H. Vaughn Phelps in 1979, after the Warriors had won 13 state titles under Head Coach Cal Bentz. Krecklow knew he was replacing a coaching legend in Bentz, who was hired by Nebraska Athletic Director Bob Devaney to become the head coach for the Huskers.
"He (Vaughn Phelps) asked me two questions," Krecklow said. "He said, 'you know, we have a pretty good swimming program here' and I said, 'yeah I'm well aware of the swimming program here' and he said 'well, you think you can maintain what we've been doing here?' To him I said, 'well I'm sure gonna give it my best try.' The next question he said was 'if you think you can maintain it, can you get it better?' I looked him right in the eye and said, 'yes sir I think I can.'" 
Adding onto his resume, in February of 2021, Krecklow was given the news that he had been named the 2019-20 Nebraska Coach of the Year by the National Federation of State High School Associations, the NFHS Midwest Coach of the Year and National Coach of the Year. The latter being an award that only two other Nebraska coaches, the late McCook golf coach Ron Coleman and North Platte's James Orcutt have received. Krecklow, with all of his accomplishments at Westside, discussed his time as a Warrior.
"I couldn't be more thankful," Krecklow said. "They gave me an opportunity and that's the most important part of this school district was that they gave me the opportunity but also gave me the broadness to expand. These guys helped me go and study in China for a month. What school district does that? I studied with one of the masters over there. That's the kind of stuff that happens in this school district that doesn't happen at a lot of places."
Krecklow elaborated on the impact that Westside Community Schools' support has had on his career both professionally and personally.
"I got great support from that situation and when you get those kinds of professional supports, because you asked to go, it tells you 'Hey, what you've been doing is really good, if you think this is a good thing for you to do, then we're gonna give you that support,'" Krecklow said. "I think the biggest factor for me is what this school district means to me. I love this school district. I wanted my kids to go to this high school, so we left OPS and we moved here."
Along with his duties as head coach, Krecklow represented Westside on multiple boards and committees including the National Federation Rules Committee. Krecklow expressed that for him, being the head coach at Westside has always felt more than just his occupation.
"This isn't a job, it has never been a job to me," Krecklow said. "It might be a job to other people, but this is a career and I've never thought of it as just being a job. I wanted it to be something that I would feel connected with. I've been able to have not only a local but a regional, a state and a national connection all being a part of the Westside community."
In 43 years as a part of Westside, lots has changed in the landscape of both at the high school itself and in the realm of high school swimming. Krecklow added on to what has helped his ability to adapt throughout his tenure.
"You gotta keep learning. Gotta learn all the time." Krecklow said. "Keep learning about kids because kids change. Society has changed obviously; it has changed dramatically. You have to adapt all the time to your surroundings, and you have to keep learning from kids. They teach you things all of the time and you hope that your experiences will lead them in a positive direction."
Being the longest tenured coach in Westside history, Krecklow felt that what he would miss the most would be stories like this year's boys 500 freestyle state champion Jack Ellison.
"I'm gonna miss helping a kid like that go from a 6:01 as a ninth grader to a 4:37 gold medalist as a senior, that's the kind of stuff I'm going to miss," Krecklow said. "It [the state championship finals race] was the most satisfying swim of my career. He's the kid that I sat down with for an hour three-days before the meet and we just talked about that he could win it."
As the future head coach is still up in the air, Krecklow hopes that going forward, the program and the staff leading it will tackle the same challenge he took on in 1979. 
"My goal is that it will continue," Krecklow said. "That was put in my lap, that was my responsibility; was to carry on. I would've loved to go out with another championship, but I know that what is coming back, the talent that we have, we have the kids that can do it. It's just a matter of them figuring out a way to win and that's not something that just happens automatically."
Krecklow will be leaving Westside with a bright future. Westside boys' and girls' varsity swimming teams for 2022-23 will return all but four seniors and will include the number two recruit in the nation and University of Texas commit Nate Germonprez. After coaching 189 All-American swimmers in his time at Westside, Krecklow will leave an incredible legacy at Westside.
About the Contributor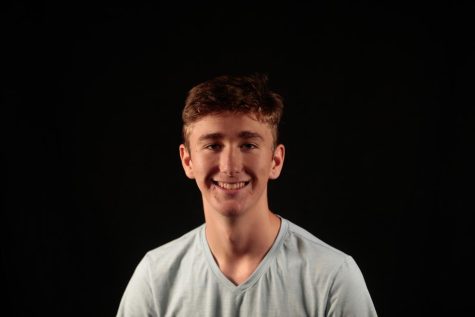 Jaden Taylor, Sports J Editor in Chief, WTV Live Club Director
Hi, my name is Jaden Taylor! I am the editor-in-chief for Sports Journalism and the Club Director of WTV Live this year. I am currently a senior and this...