2021 Holiday Gift Guide
It's that time of year again – holiday season. With all the joy and cheer that comes with the holidays also comes the infamous yearly headache: What should you get for your friends and family? 
Advent calendars are a time-honored holiday tradition. There are many takes on the original version, which normally contain chocolate or some other sweet. There are plenty of ways to get creative with these calendars. Unusual advent calendars, which can contain anything from stickers to Friends memorabilia are a fun way to spice up the holidays. Target as well as many other companies like Nyx and Sephora have released beauty-product advent calendars. These calendars are the perfect marriage between trending skin care products and makeup and the traditional advent calendar.  One drawback of this gift, however, is that it really only works if you or the receiver are celebrating Christmas.
Also within the realm of beauty products, but perhaps more applicable to holidays other than Christmas, is the Revlon Hair Dryer Brush. The product allows users to simultaneously style hair while drying it. This product has become very popular recently after it was featured in several trending TikToks.
Shopping for small gifts, stocking stuffers, for example, is always difficult. The easiest solution is to settle for candy or other cliché items. If you're looking to get someone something small yet a little more out of the ordinary, Pop-its and Jibbitz are the perfect gift. Both have recently gained popularity online and are quite inexpensive. Pop-its are fidget toys made out of silicone buttons that can, as the name suggests, be popped in and out. Jibbitz can most closely be related to Crocs ornaments. They are small pieces of rubber in the shape of everything from footballs to aliens that can be stuck through the holes in Crocs. 
For tech lovers everywhere, Apple released the iPhone 13 in September of this year. While this might seem like a long time ago, the holidays are the perfect excuse to splurge on an expensive gift like this. If this is outside your budget, however, you could settle for Halo Infinite. The video game is set to be released on December 8 and has already amassed a following of positive reviews from critics, and is significantly cheaper than an iPhone.
Another popular technology gift is a charging station where you can charge your iPhone, Apple Watch, and Airpods simultaneously. The three-in-one charging station went viral on TikTok earlier this year and is the perfect gift for anyone looking to declutter their bedside table of cords. 
Gifts of clothes or shoes are always difficult because everyone has a different style. Converse are a universal shoe which can be paired with almost any article of clothing. While many people already own a pair of Converse, fewer own the interesting take on this shoe: customizable Converse. Whether you customize the shoes by color on the Converse website or purchase painted or embroidered shoes made on Etsy, custom Converse are a unique gift. You can even customize the shoes yourself to create a thoughtful DIY gift. The only downside is that heavily customized shoes tend to be more of a statement piece and are harder to pair with outfits. 
Holiday shopping brings a new challenge every year. We begin to focus so much on these material items that we lose sight of what's truly important about this time of year: being together. Due to the pandemic, this will be many people's first large-scale family get-together in almost two years. This just goes to show that no matter what you get the people who matter most, the best gift or all is the gift of togetherness. Happy holidays, everyone. 
Your donation will support the student journalists of Omaha Westside High School. Your contribution will allow us to purchase equipment and cover our annual website hosting costs.
About the Contributors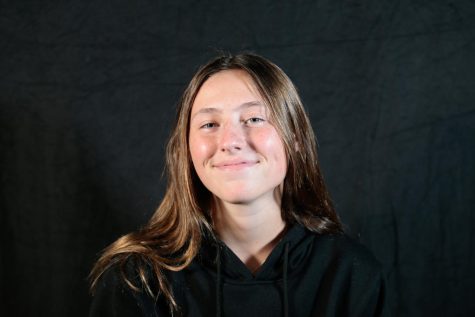 Rachel Dowd, Wired Managing Editor
Hey, my name is Rachel Dowd! I am a Managing Editor for Westside Wired this year. I am currently a junior and this is my third year on Wired. A fun fact...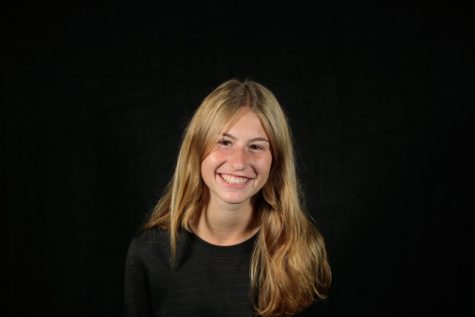 Julia Maaske, Wired Staff Writer
Hi, my name is Julia Maaske! I am a staff writer for Westside Wired this year. I'm currently a sophomore and this is my second year on Wired. A fun fact...