Westside Girls Golf Ends the Season With a Sixth Place State Finish
The Westside girls golf team ended up sixth in the team standings in the state tournament on Tuesday, Oct. 12 at the Norfolk Country Club.
Senior Kaitlyn Hanna finished as the runner-up for the second year in a row, shooting a 69 in the first round and a 73 in the final round to finish at 2-under-par.
"Overall that was probably the best I've played at Norfolk Country Club, with a minus three after the first day," Hanna said.
Sophomore Madie Schlegel also had a solid performance at the state tournament contributing to the sixth place team finish at a tough Norfolk golf course.
"For how many girls were at the tournament I think I did pretty well," she said. " I am very proud of how I played, and for how many sophomores, and girls who had not played in a state tournament before, I think we did pretty well considering over half of our team hadn't played in the state tournament."
Head coach Barry Glanzer said the state tournament gave some of the girls on the team more confidence for the future after competing in their first state tournament. 
"
Definitely some emotions coming off the eighteenth green, but I wanted to finish it off on a high note."
— Kaitlyn Hanna
"I felt very good because we had four girls who had never played in the state tournament before," he said. "It is a good confidence boost, if they work hard next year you better watch out, there is a bunch of young ones that have unlimited potential," 
Schlegel has high hopes for next year and the future of Westside girls golf. 
"I think the next year we will be even better because a lot of us will be juniors and most of the team will have had experience at state, and in varsity tournaments," she said. 
Glanzer also has only high praise for the future of the young golf team, and their unlimited potential for the next few years.
"Next year they are going to be really competitive," he said. "I think that when they are seniors they have a chance to win state if they work hard. That is how good this group of girls are."
Hanna is now focusing on the next stage of her career at the University of Iowa, after ending her incredible high school career with three Metro Conference titles and two State Championships.
"Definitely some emotions coming off the eighteenth green, but I wanted to finish it off on a high note," Hanna said. "I finished my high school career with a birdie on hole seventeen, and a birdie on hole eighteen," she said. "I'm obviously sad that it's over but I am really looking forward to being a hawkeye, and new journeys, and new relationships that I will continue to build."
The Westside girls golf team looks to keep improving in the offseason and perform even better next season.  
About the Contributor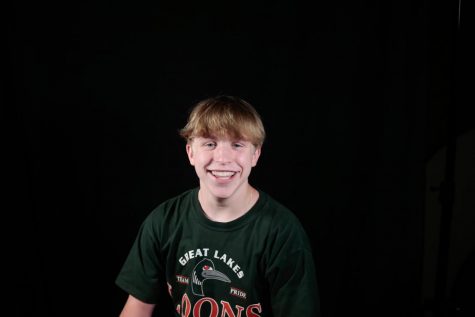 Connor McLeod, Sports J Writer
Hi, my name is Conner McLoed! I'm a writer for Sports Journalism this year. I'm a junior and this is my first year in Sports Journalism. If you have any...