Kaitlyn Hanna Speaks on Her Commitment to Iowa
Senior Kaitlyn Hanna is one of the most highly recruited athletes to come through Westside in recent history. She has been offered golf scholarships by multiple universities, and is now a Division I commit to the University of Iowa. 
"I started reaching out to schools my freshman year, just sending out emails and stuff. Due to NCAA regulation they can't reach out to you until a certain time before your junior year," Hanna said. "That's when I got my first offer from the University of Nebraska at Omaha."
Terry Hanna, Kaitlyn's father, spoke about the early stages of her recruitment process, starting with the list of colleges that she contacted during her freshman year. 
"She developed really good relationships with a lot of coaches, and she had her binder filled with all the schools that she had talked to with notes and everything," Terry Hanna said. 
Covid disrupted her college tours, but Kaitlyn Hanna was still able to visit some universities in the midwest. 
"On the way to golf tournaments I stopped at Northern Illinois University, I visited the University of Iowa, and the University of Nebraska Lincoln, and the University of Nebraska Omaha." she said. "They showed me around campus, the dorms, and their golf facilities because that is obviously a huge part." 
The two-time state champion said her decision to attend Iowa was a tough choice.
"Immediately right when I stepped on campus, a lot of people say that you just get a feeling, and I think that is what I got," she said. "I ultimately wanted a place that would fit my game now, but also how it can improve in the future at that school."
Terry Hanna was surprised that Kaitlyn chose the Hawkeyes over other schools.  But after a trip to the campus, he knew Iowa was the perfect fit for his daughter.
"Let's just say a year ago there was no way I was thinking that she was going to go to an Iowa school or anything," he said. "We went through the football facilities, the academic facilities, and the golf training facilities. When we did that I knew right away, and I was telling my wife that I could see her doing this. She kind of fell in love with everything about Iowa City."
Kaitlyn's journey has come a long way from a little kid starting to take golf lessons. She is now a Division I commit with a more impressive golf resume than anyone in the state. 
"We always knew this day was going to come eventually, that she would put her name onto a brand into a university,"  Terry Hanna said. 
After breaking the NSAA girls golf record with a -9 at Willow Lakes on Sept. 20, Hanna was looking to become the first four-time Metro Champion, however she finished as the runner-up to Millard North's Katie Ruge at Elmwood Golf Course on Monday. Hanna shot a round of 71 and finished two strokes behind the winner. Hanna led the Warriors to a third place finish behind Metro champion Millard North, and Elkhorn South. 
Hanna is looking forward to the A-1 Districts at Stone Creek on Monday, Oct. 4. The Westside senior hopes to cap off her high school career with a third state championship at the Norfolk Country Club on Oct. 11 and 12.
Your donation will support the student journalists of Omaha Westside High School. Your contribution will allow us to purchase equipment and cover our annual website hosting costs.
About the Contributors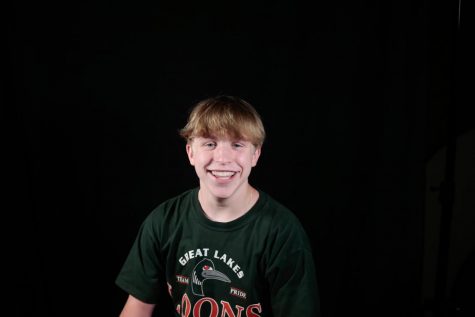 Connor McLeod, Sports J Writer
Hi, my name is Conner McLoed! I'm a writer for Sports Journalism this year. I'm a junior and this is my first year in Sports Journalism. If you have any...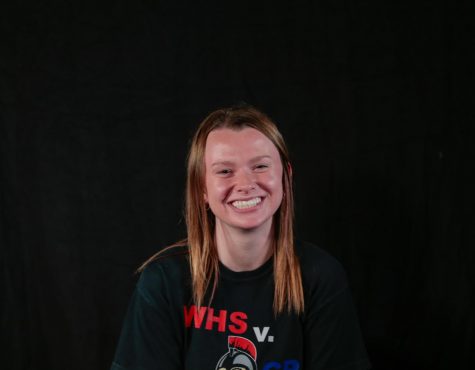 Mary Nilius, Sports J Photographer
Hi, my name is Mary Nilius! I'm a photographer for Sports Journalism this year. I'm a senior and this is my third year in Sports Journalism. If you have...