Westside Wired's September 2021 Playlist
School is back in session, which means it's time for another Wired playlist! Last year's September edition placed a focus on groove and feel, and I wanted to follow that line of thinking this year as well.
As a bassist, I gravitate towards songs with a prominent bass feature, and one of my favorite picks off the playlist is the lead track, "Time (You and I)" by Khruangbin, a psychedelic soul trio hailing from Houston Texas. Khruangbin headlined the Maha festival in Omaha this year and played an amazing set. Their stage presence and performance skills were captivating and the whole band played super tight. One thing I like to keep in mind when making my playlists is the pacing. Songs like "The Chocolate Conquistadors" from BADBADNOTGOOD speed the pacing of the playlist up early on with a bouncy chord progression and driving kick drum. As the list progresses, Thundercat slows things down with "Without You," an aired out ode to a past lover. The playlist also features Penny Goodwin's "Slow Hot Wind," which was sampled by Tyler the Creator on his latest album Call Me If You Get Lost. I loved how Penny's vocals and piano solo were mixed into Tyler's track, "HOT WIND BLOWS." I think it's great how artists are finding ways to incorporate jazz into modern music. It's important to keep the genre alive and thriving, and I think sampling has been a lifeblood for jazz in the last three decades. The September playlist closes with some classic R'n'B soul tracks from Lonnie Liston Smith, Ronnie Foster and as per request from my editor Ben Kutler, "September" by Earth, Wind & Fire.
My favorite thing about some of these artists is that they let their music do the talking for them. There isn't much lyrical substance to this playlist, but the character and feel of the instrumentals make up the difference. It's kind of like the saying "a picture is worth a thousand words." I think an instrumental can convey a message just as effectively as any lyricist; just ask Pharoah Sanders… 
You can listen to this playlist on your iPad by clicking on the playlist to the right, or you can scan the Spotify code and listen on your mobile device.
The Chocolate Conquistadors – BADBADNOTGOOD, MF DOOM
Astral Traveling – Pharoah Sanders
Lift Off – Tom Misch, Yussef Dayes
Summer Nights – Lonnie Liston Smith
Slow Hot Wind – Penny Goodwin
Mystic Brew – Ronnie Foster
September – Earth, Wind & Fire
About the Contributor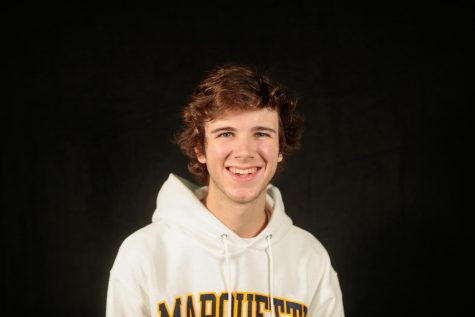 Will Christiansen, Wired A&E Editor
Hey, my name is Will Christiansen! I am the A&E editor for Westside Wired this year. I am currently a senior and this is my second year on Wired. A...