Does Kanye West's "Donda" Live up to Expectations?
Many Hip-Hop fans have long awaited a new Kanye West album, and the wait is finally over. While Kanye West has never had a reputation for releasing his albums on time, with first studio album The College Dropout releasing 193 days late, his 10th Studio album, Donda, stands out. Although Donda is not his album with the latest release date, it has certainly built the most hype ahead of its release while also disappointing some people upon its release.
Donda's original release date being Aug. 6, the album's final release date was 27 days late, on Aug. 29. While West was allegedly working on the album, his priorities seemed to be in other places. On Aug. 5, West held a listening party to play snippets of unfinished songs in Mercedes Benz Stadium in Atlanta, Georgia. After his listening party, Kanye started a 24 hour livestream from his room inside the stadium, which he had been living in for over a week prior to the livestream. Kanye had promised to work on the album, but while the livestream had no sound, it was clear he was not working for very long. He worked out, there were people getting haircuts in the room while Kanye was trying on Balenciaga outfits, all on top of sleeping for over eight hours.
According to an instagram post from West, his record label, Universal Music Groups, put his music album out without his approval. Universal takes a 70% cut of music sales, and they were getting impatient. Despite the album supposedly having been rumored unfinished, Donda was expected to top the Billboard charts for the week of release.
While many expected the album to disappoint after months of hype, the album seems very complete. While not as coherent as some of his other projects, such as Kids See Ghosts or The Life of Pablo, Donda has its own special energy. According to West, the album was written as a eulogy to his deceased mother, Donda West. In the fifteenth track "Donda " the intro includes a voice recording of West's late mother. The following track, "Keep My Spirit Alive" shows a theme of Christian worship. Another theme of his childhood memories surrounds the album.
Kanye fans, including Westside students, have varying opinions on the album.
"It's not his best work, but it's definitely worthy of album of the year. It's not the best album just because most of his other projects are so good. It doesn't compare to My Beautiful Dark Twisted Fantasy or The Life of Pablo," sophomore Ben Kaufman said. "It's still Kanye so it's going to be a good album no matter what."
When asked about the way Kanye went about releasing his album, Kaufman said "It's the most Kanye thing he could have done."
Overall, Donda's marketing strategy worked, and built a lot of hype for the album. While the album was not a disappointment, it certainly has some flaws. It lacks the coherence seen in his other projects, and there are certainly some songs that do not meet Kanye's standards, such as "We Made It." Overall, this album can hold its own, however, it does not compare to some of Kanye's other projects.
About the Contributor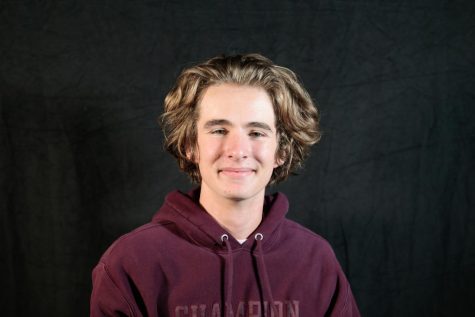 Weston Siebler, Wired Staff Writer
Hi, my name is Weston Siebler! I am a staff writer for Westside Wired this year. I am currently a sophomore and this is my second year on Wired. A fun...