Westside Girls Golf Breaks School Record
The Westside girls golf varsity team had a record breaking performance last week, while also placing fourth in the Elkhorn South Invite. The team shot a total score of 316, which shattered the previous school score record by eight strokes set back in 2019.
Head coach Barry Glanzer mentioned key things done well by the team to accomplish the new record. 
"Kaitlyn Hanna shooting in the 60s was the start, Carly Brown shot an 81, and we had two more girls in the 80s," Glanzer said. "They were hitting the ball really well, and they made their key putts."
Hanna also spoke on the team's record breaking performance, and how low scores from all golfers was the key to success. 
"We had some young girls really step up," Hanna said. "Carly Brown shot her career low score with an 81. No high numbers for anybody on the team, nobody even scored in the 100s, that ended up being good for a school record."
Even with a record breaking performance, Glanzer said there are things the team could improve on in the upcoming meets. 
"Consistent short game would have helped us score even lower than we already did," Glanzer said. "Once that short game gets really consistent we could score a lot lower, and potentially break more records."
Hanna also acknowledged that the team's short game is something to work on, especially as the weather begins to change.
"I think overall as a team, we could all work on our short game," Hanna said. "Courses aren't playing as long as they are in the summer. You can really make up on the ground by making birdies on these short courses."
The Warriors will travel to Holmes Golf Course in Lincoln on Thursday Sept. 9 to participate in the Lincoln Southeast Invitational. Although not their home course, the team is very familiar with the course itself.
"Our next tournament is at Holmes golf course, we have played the course already this season," Hanna said. "I think we are all very excited to have a rematch on the course."
About the Contributor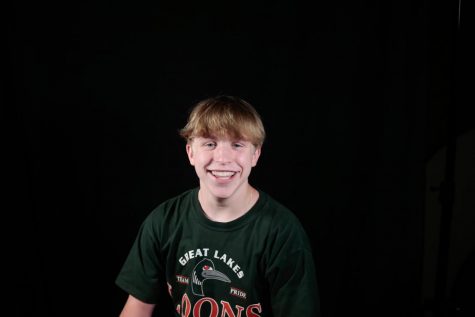 Connor McLeod, Sports J Writer
Hi, my name is Conner McLoed! I'm a writer for Sports Journalism this year. I'm a junior and this is my first year in Sports Journalism. If you have any...