Preview: Girls Golf looks forward to 2020 season
The varsity girls golf team had ended the 2019 season sixth in state, but returning Junior Kaitlyn Hanna, who has won back to back state championships, is looking to make it three in a row this year. Head Coach Barry Glanzer and Hanna discuss not only her personal goals this year, but team goals and the chemistry they share as well.
"I'm excited for the opportunity and would love to bring home another state championship, but I know that it will take hard work and many hours on the course," Hanna said. "I'm working on being more consistent from one tournament to the next. That takes a lot of time on the course, with your coach and ultimately putting in all the work, whether it's after school, or on the weekend."
Glanzer had not only high praise for the hard work Hanna puts in, he also talks about the team's hard work and wanting to achieve their goal this year, which is placing higher in state than they did last year.
"The big team goal is to try to place higher than we did last year at state, which I think we have the opportunity to if we play well," Glazer said.
The golf team has started out on the right path to accomplish that goal, placing second at the Lincoln East invite, third in the Elkhorn South invite, and most recently first in the Gretna invite. 
"We have been playing pretty good this season. We have all posted some good scores over these last 3 tournaments. I believe we can contend for a few more tournaments this year, if we can continue to focus on our short game as a team," Hanna said. "We have a very solid and young team this year."
Glazer also spoke about the team's youth, totaling eight freshmen, and what they bring to the team. Not only because of skill, but also because of their work ethic and attitudes.
"This year we have a lot of young talent and they're working hard. They are hard working, they get along great, I've never had so many young girls with so much talent coming in. Not only are they just good golfers but they're just great kids," Glazer said.
Along with the youth the team has, Glanzer feels the team chemistry is like something he has never seen before.
"It's the best team chemistry I've ever seen. They laugh together, they work hard, they get along great and help each other out," Glazer said. "I've talked to other coaches about it and we don't ever remember any team being like this in a long time."
The girls golf team will be in action at Eagle Hills Golf Course on Sept. 9 at 8 a.m. against the Papillion La Vista Monarchs.
About the Contributors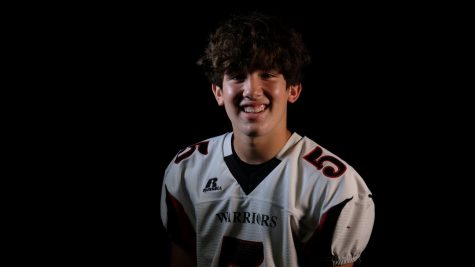 Caleb De La Cruz, Sports J Co-Editor in Chief
Hi, my name is Caleb De La Cruz. I am a the Co-Editor in Chief for Sports Journalism this year. I am a junior and this is my third year of Sports Journalism....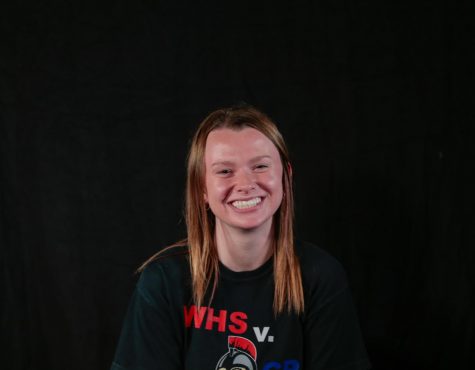 Mary Nilius, Sports J Photographer
Hi, my name is Mary Nilius! I'm a photographer for Sports Journalism this year. I'm a senior and this is my third year in Sports Journalism. If you have...