Cocaine Bear Review
In 1985, a black bear in Georgia ingested roughly 40 kilograms of cocaine and died. The cocaine belonged to Andrew C. Thorton II, a known drug smuggler, who had thrown it out of his plane in an attempt to lighten the craft. Inspired by this hilarious, albeit dark scenario, Elizabeth Banks directed and produced the movie "Cocaine Bear", a dark comedy which riffs off this premise. 
The movie was quickly slandered by critics, who, on Rotten Tomatoes, called it a B-movie with a "half-baked plot and uneven acting." I could not disagree more. While "Cocaine Bear" may not exactly have been a "high-brow" production, I found it quite enjoyable. I thought that the premise, while not entirely realistic, was something new that I had never seen before. 
The film opens as a drug dealer throws several kilos of cocaine, along with himself, out of a plane. The drug dealer, Andrew C. Thorton II, fails to pull his parachute in time and is discovered dead in Knoxville, Tennessee. His body is found by local detective, Bob, who connects Thorton to a St. Louis dealer, Syd White. White quickly realizes that his drugs are missing, and sends one of his henchmen, Daveed, and his son, Eddie, to recover the drugs. Eddie and Daveed head to Northeast Georgia, where the drop was originally scheduled to take place. There they find that a black bear has eaten most of their cocaine and is wreaking havoc on the locals. 
One thing in particular that I loved about the film was that it encapsulated many different stories. "Cocaine Bear" is a story about coming of age, adventure, rebellion, and, of course, a 200 pound predator high on cocaine. There is a young girl, Dee Dee, who skips school with her best friend Henry to explore the forest. She and Henry are attacked by the bear and narrowly escape. Dee Dee's mom finds out they are missing and goes looking for Henry and her daughter. Over the course of the movie, we learn more about Dee Dee and her mother, and watch as they overcome certain obstacles within their relationship. This is a very cute story arc, which blends surprisingly well with the other themes of the movie. 
Dee Dee and her mother's relationship is not the only child-parent relationship explored in the movie. Eddie White, son of drug dealer Syd White, experiences internal turmoil over his father's cruel practices and line of work, and eventually rebels against him. The high stakes and stress that the threat of the bear puts the characters under reveals their true nature and who their real allies are. I thought that this was a very endearing concept, and it made me smile to see all of these characters strive toward being better people than they were at the beginning of the movie. 
There were many critics who disliked the gore, believing that it added to the general ridiculousness of the film. That being said, I thought that the excessive blood and guts in the movie actually added to its dark humor. 
"Cocaine Bear" was certainly unlike any movie I have ever seen before, and I loved it. I would recommend this movie to anyone who is up for a silly, albeit dark, romp in the woods.
"Cocaine Bear" premiered in theaters in late February and can be purchased to watch through select streaming providers, before it's available to rent. 
Your donation will support the student journalists of Omaha Westside High School. Your contribution will allow us to purchase equipment and cover our annual website hosting costs.
About the Contributor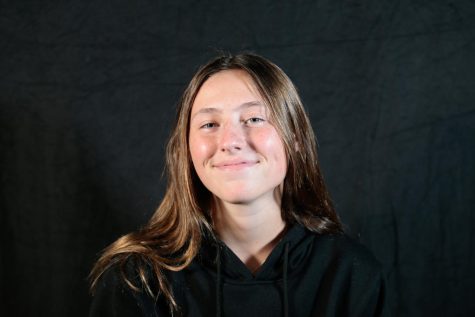 Rachel Dowd, Wired Managing Editor
Hey, my name is Rachel Dowd! I am a Managing Editor for Westside Wired this year. I am currently a junior and this is my third year on Wired. A fun fact...