2022 Met Gala Outfits Review
The 2022 Met Gala showcased looks from top designers such as Dior, Christian Siriano, Louis Vuitton and Oscar De La Renta. Each look highlighted the theme for this year: Gilded Glamor. Some guests left us stunned, while others fell short of such a grand theme. 
Head Curator of the Metropolitan Museum of Arts Institute Andrew Bolton curated a two-part exhibition called "In America: An Anthology of Fashion" to showcase American fashion throughout history. "Gilded Glamor" was the second part of this two-part exhibition, and pulls inspiration from the fashion in America from 1870 to 1890, where America was in a time of great economic growth. The "Glamor" aspect of the theme targeted the money and lavish lifestyle lived by the people who were constantly trying to outdo one another. Most people at the Met Gala ignored these basic aspects and wore looks that didn't fit the theme at all.
Each year, the Met Gala themes are up for interpretation by celebrities attending the event, but some people completely missed the mark when given the opportunity to create glamorous looks.
Actor Sebastian Stan showed up to the carpet in an oversized neon pink Valentino suit. His monochromatic look was accompanied by pink sunglasses and pink sneakers. Typically, men on the red carpet have been said to deliver dull, boring looks compared to women, but Stan defied these odds and delivered a unique look that people either adored or hated. That aside, I don't understand how his look correlates with the theme of Gilded Glamor. Stan could have worn this look at any other red carpet, but the Met Gala was simply not the place for this outfit. It lacked a clear vision on how the aspects of the look followed the Gilded Glamor theme.
In my opinion, actress Blake Lively was the best dressed person to attend the Met this year with her Lady Liberty gown. Not only did she follow the Gilded Glamor theme, but she provided the audience with a show. Lively wore a color-changing gown that started off as a beautiful bronze color and then turned into an aged bronze that had a bluish tint. This paid homage to the Statue of Liberty's changing colors from oxidation over time. The train of the dress incorporated designs from the ceiling of the Grand Central Station as well. The intricate lines on the train added a component that made the look even more special because of its cohesiveness and delicacy. Such an extravagant dress could have come off as chaotic and badly executed, but the slim silhouette underneath the loads of fabric was the perfect balance between overwhelming and underwhelming. 
The styling of Lively's look complimented her features well and didn't distract from the masterpiece of the gown. She wore a bronze colored tiara with her hair down in loose waves, and had subtle, glam makeup. Lively also had long, satin gloves that changed colors along with the dress, and striking pendant earrings that brushed her collar bones. The earrings were breathtaking and one of my favorite components of the look, because without them it wouldn't have felt complete. The green crystals with bronze accents complimented the look as a whole.
Billie Eilish also served a beautiful look at the red carpet with a custom Gucci corset dress made of completely upcycled satin. Eilish said in several interviews that her goal this year was to be as eco-friendly as possible when choosing a look for the Met Gala. I admire Eilish's efforts to make a difference in an industry that so often ignores the implications of fast fashion and pollution from clothes. The gown was a cream and seafoam green color with lace sleeves and a lavender corsage attached to the front. The description of the dress may seem strange, but the colors compliment each other well and the look was very elegant, not to mention the gown followed the theme perfectly while still adding unique aspects that fit Eilish's style. 
Eilish wore her dark hair in an updo to show off the black choker draped with diamonds that she wore. Overall, the styling of her hair, makeup, and jewelry were very simple and classic. This type of styling didn't distract from the elegant dress that Eilish wore. She also wore silver rings and diamond earrings that dangled just below her ears. Her neutral makeup and black winged liner fit with the Gilded Age era when women would wear simple makeup, but I wouldn't have minded if she had a pop of color, like lavender on her eyelid to compliment the corsage.
This year's Met Gala was almost underwhelming due to the many celebrities that missed the theme or wore looks that were boring. I wished more celebrities worked with their designers to create something more on theme and unique. Overall, I admire several celebrities like Billie Eilish and Blake Lively who walked the red carpet looking elegant and following the theme of Gilded Glamor. However, some honorable mentions for best dressed include Cardi B, Lizzo and Shawn Mendes.
Your donation will support the student journalists of Omaha Westside High School. Your contribution will allow us to purchase equipment and cover our annual website hosting costs.
About the Contributors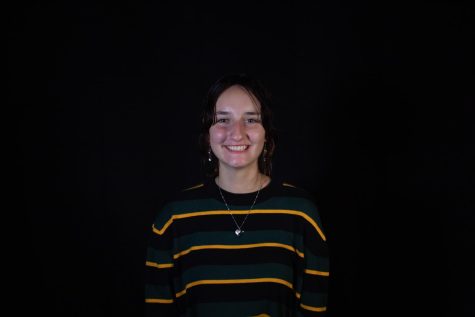 Sammy Marvin, Wired News & A+E Editor
Howdy, my name is Sammy Marvin! I am the News/A&E Editor for Westside Wired this year. I am currently a junior and this is my third year on Wired....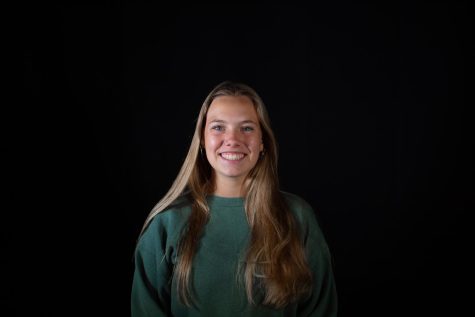 Aubrey LeClair, Wired Staff Writer
Hi, my name is Aubrey LeClair! I am a staff writer for Westside Wired this year. I am currently a junior and this is my third year on Wired. A fun fact...