False Fire Alarm Causes Confusion
On Wednesday, May 11, fire alarms sounded across Westside High School. After almost twenty minutes, students and staff returned to the building. A few minutes later, alarms sounded again, after which the main office made an announcement calling off the second evacuation. Following the second alarm, all magnetized doors automatically deactivated and closed.
Close to an hour after the incident, Westside Communications Director Brandi Paul sent an email to students about the cause of the incident.
"We have determined today's fire alarm was due to a sensor issue," Paul said. "No smoke – no fire. Thank you to all of you who behaved calmly and followed procedures during our brief evacuation of school."
Junior Elaine Wiles said that the incident caused confusion and disruption.
"I was open, I was in the social studies IMC. People were a little confused. We were a little slow-moving to get out, because we didn't really want to leave our seats. We were about to go eat lunch, so we weren't too happy about it," Wiles said.
Wiles said that when the second activation happened, students were even more irritated. She also noted that rumors began about the cause of the fire.
"It was frustrating," Wiles said, "We knew it was going to be a nuisance. There were some people who said it was a kitchen fire, some people said something caught fire in [one of] the art rooms, and then we saw a fire truck out on Pacific [street], so we thought it was real."
Westside High School Principal Jay Opperman confirmed that the alarm activation was caused by a faulty sensor, not an actual fire. Opperman also said that the fire detection system has been repaired.
"A faulty sensor in an air-handling unit was the cause of the alarm going off. There was no smoke or fire," Opperman said. "We could not get the sensor to correctly be reset. It caused the system to sound the alarm again. We did take the alarm system off line for a short period of time until we could solve the issue. The alarm system is back online."
Opperman also explained the reason that doors closed during the event, and the fire department arrived.
"The door magnets release when the alarm sounds," Opperman said. "The magnets will not hold the doors until the system can be completely reset. Due to the faulty sensor, we were not able to completely reset the alarm system immediately. Since this was not a planned drill the fire department responded based on the information at the time. The fire alarm system automatically notifies emergency response."
About the Contributor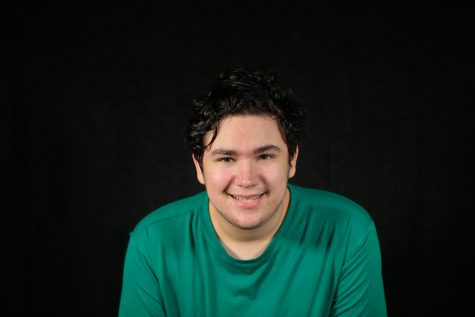 Dan Magruder, Wired Staff Writer
Hi, my name is Dan Magruder! I am a staff writer for Westside Wired this year. I am currently a junior and this is my third year on Wired. A fun fact about...