Boys Golf Season Preview: Warriors to Showcase Arguably Most Talented Westside Team Ever in Coach Froendt's Final Season
The Westside boys golf team comes into 2022 with lots of talent and expectations. The second-ranked team by NEHS Golf, the Warriors hope to make this season a memorable one. With head coach Brett Froendt's retirement, all eyes are on the Warriors.
"We'll find out if we're great in the end," Froendt said. "We have a talented golf team. I've had talented teams in the past that have underperformed and some that have achieved at  the level they should. We'll see what this team does. Expectations are high but execution has to be great every day in order to get there."
With Froendt's last year potentially being the Warrior's best in years, it's important to him that the team doesn't get ahead of themselves mentally.
"It's fun for my last year to have a lot of expectations on the team. But again, it's also a challenge and pressure to try to get them to play their best when it matters the most and that's at the end of the year," Froendt said. "So that's a lot of mental things going on there, in addition to their physical golf game."
Westside golf also has a unique resource that very few other teams in the country have. The Westside Swede Center is a 1,600 square foot golf facility that has the available room  for putting, chipping, a hitting bay, locker rooms, lounge area, and a golf simulator. This gives the group ample opportunity to work in the offseason. 
"It's an amazing facility," Froendt said. "Is it utilized as much as we'd expect? No. So, [it's just] finding that right balance. It's just a room. But the work has to be put in when no one else is watching. This is key. And sometimes we'd rather have people watching us practice than being in a room by ourselves practicing and that's the part of our team that has to get stronger is being willing to put in the work without people watching."
Froendt also addressed the competition within the varsity team. With only eight spots to give out and a whole lot of depth, it's important that the team competes in practice.
"They have to compete every day in practice," Froendt said. "So, in order to get to tournaments, they're gonna have to compete. We've set up a Warrior Cup, which is kind of a daily competition for them, as well as just being able to compete for tournaments. The fact that we have eight guys competing for varsity spots, we haven't had that in years, so it's good to have that competition. For them to push themselves every day on the course. The question will be if they push themselves off the course."
Having four returning players and being led by seniors Jack Davis, Kolby Brown, and Chase Kroger, chemistry is an important aspect to a sport that is so mental.
"They've been great because they're supportive of one another," Froendt said. "They're all friends, but they know they're competing against each other for spots. They've been incredibly supportive and kind to one another because that's what teammates need to do. So, in the end, we're all part of the same golf team, but they're all trying to achieve being top five on our team at the end of the year."
Senior Kolby Brown added the importance of consistency to a highly skilled team.
"Consistency is key," Brown said. "Just being able to make sure we're putting the ball well too and that we can save a lot of strokes on the green. We'll go into practice these next couple of weeks focusing on that and we'll see where we are in a couple weeks."
The Warriors will hope to start off their season strong today, April 1 at Riverside Country Club in the Grand Island Invitational.
Your donation will support the student journalists of Omaha Westside High School. Your contribution will allow us to purchase equipment and cover our annual website hosting costs.
About the Contributors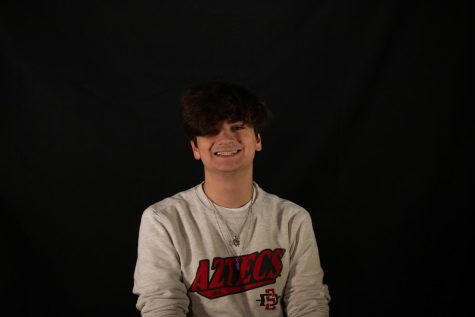 Ben Kaufman, Sports J Writer
Hi, my name is Ben Kaufman! I'm a writer for Sports Journalism this year. I'm a junior and this is my second year in Sports Journalism. If you have any...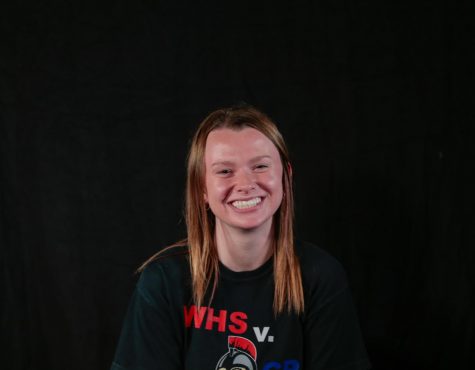 Mary Nilius, Sports J Photographer
Hi, my name is Mary Nilius! I'm a photographer for Sports Journalism this year. I'm a senior and this is my third year in Sports Journalism. If you have...