Best Picture Preview: Belfast, CODA, Don't Look Up, Drive My Car, Dune
It's that time of year again to not watch seventy-five percent of the movies nominated for Best Picture and instead complain about how a blockbuster like "Spider-Man: No Way Home" wasn't nominated just because of how awesome it was. I'm kidding, I would have liked to see it nominated as well because there are certainly a handful of films recognized that shouldn't have been; "House of Gucci" and "Being the Ricardos" came terrifyingly close. With the Oscars officially right around the corner, I decided to rewatch and (re)review all of the nominees. Since there are ten films nominated this year, which going forward will be considered as a locked number, these reviews will be split into two parts, with this one going over the first half: "Belfast," "CODA," "Don't Look Up," "Drive My Car" and "Dune." These are all spoiler-free, and a simple-as-can-be plot breakdown with a retread of my own opinions. Whether all these movies look good or bad to you, I encourage everyone to check out all ten of these films.
Belfast: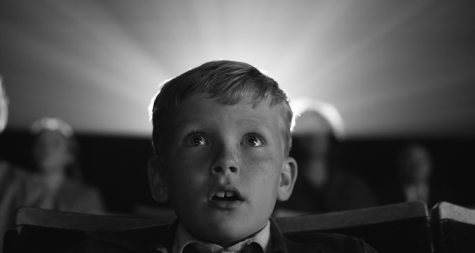 My thoughts have changed about this film probably more than any of these nominees since I first saw it. Kenneth Branagh's direction is still great and how personal the story is to him can be felt in the film – definitely the strongest part. The performances are still a standout as well. Caitríona Balfe is by far the best and most electric on screen. Jamie Dornan, Ciarán Hinds, and Jude Hill are also heartfelt; really everyone but Judi Dench is great. Dench phones it in, and it's the Oscar nomination that adds insult to injury, especially after she got in over her co-star, Balfe. What affected my slight change of mind is that the perspective it's told through really shows the second time around. I said before that having this story of war and violence being told through the eyes of a nine-year-old makes everything seem a lot lighter and less consequential in the end.  Making this plot more "family friendly" was the biggest flaw I found in Branagh's work. This doesn't ruin the film, but it's a bone I had to pick.
"Belfast" features many instances of any normal family drama, and those parts are definitely where this film shines: the interactions between family members stuck in a divided community. It's cute, and that sense of warmth is much easier to attach to than the sugarcoating of bloodshed. Buddy (Jude Hill) is the only character who gets any sort of character development, and seeing him progress into the younger years of his adolescence through love and loss in his hometown of Belfast is enjoyable – then again, it feels like it's come and gone too soon in the ninety-minute runtime. Some moments get genuine laughs out of me, and I'm surprised I still felt that way on the rewatch. Ending on a high note was the best thing this movie did, because I can't get enough of Jamie Dornan singing "Everlasting Love." One more thing; the Irish cadence can be extremely hard to pick up on during certain scenes. Overall it's charming, but far better movies were released last year. 
"Belfast" is currently available to purchase in Blu-Ray and DVD, and available to rent and purchase on other streaming platforms.
Read my full review here. 
CODA: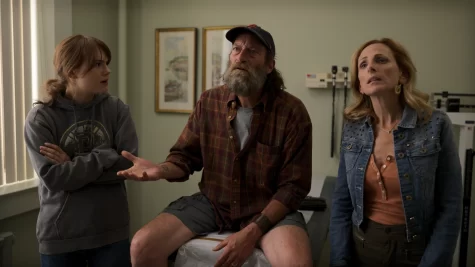 Never in a million years would I have thought that "CODA" would be this big of an awards player this season when I first saw it, but here we are. I simply adore how the Academy is finally watching movies that wouldn't be recognized for such an award otherwise, even if it was the only Indie darling film to get such attention. The low-budget streaming film palette of "CODA" shows through, but I have to say that that's this film's only major downside. It tells a wonderful story of Ruby (Emilia Jones), a child of deaf adults, wanting to go down her own path of singing after finding out she was gifted with a beautiful voice. It's a very cheesy, unoriginal and cliché premise – which is exactly the intention I went in with – but the performances hit you right where it hurts. Emilia Jones crushed it in her breakout role, while Marlee Matlin continues to impress as not only the only deaf actor to ever be nominated for an Oscar (prior to this year), but the only to win one. Continuing with that, Troy Kotsur is better and better each time around. He delivers the film's biggest laughs and actually made me laugh at a fart joke in 2021. The main thing is, I'm so glad the film used deafness to their advantage and didn't simply make it a PSA.
It's surely not my favorite of this lineup – it's not even in my top half – but I cannot recommend this movie enough. As a whole it's something you can kick back and relax to. There's nothing at all you need to worry about when watching "CODA," and the song choices are amazing. Especially with the point of time I'm at in my life, the resemblance and contrast between childhood and maturity was poignant. This was definitely the touching and comedic crowd-pleaser of the year, and if it were to win Best Picture I don't believe anybody would complain. 
"CODA" is currently streaming on Apple TV+ with no additional fee.
Don't Look Up: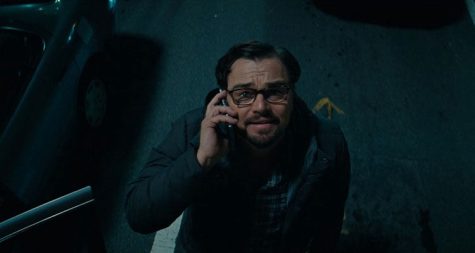 Massively unpopular opinion: this is the most entertaining, fun and my favorite movie nominated for Best Picture this year. Though it does decline ever so slightly in quality each time I watch it, it's fascinating how much this film succeeds in accomplishing what modern politics and real-world conflict are like today. Yes, it's a bit heavy handed and I understand that there's a lot of people who don't like that, but I don't exactly know why a movie like this should be subtle. I really like Adam McKay's signature style of political satires, and getting nearly every actor to fit their roles against their respective "typecasts" perfectly is an amazing directorial achievement. 
The comedic beats still hit after numerous rewatches. Leonardo DiCaprio and Jennifer Lawrence do some of their best work in years. Meryl Streep's obvious impression of Trump and the rest of the previous presidential administration is consistently on-point. Along with them, there are many other cast member appearances that leave a lasting impression throughout the film. Just because a movie is good doesn't mean it renovates the style of filmmaking  – "Don't Look Up" is assuredly not that. There are a few aspects I'd tweak, but for a film about society in the twenty-first century, it's thoroughly accurate. In the end, this is just a film that holds up a mirror to the audience and says "look." It's terribly frightening.
"Don't Look Up" is currently streaming on Netflix with no additional fee.
Read my full review here.
Drive My Car: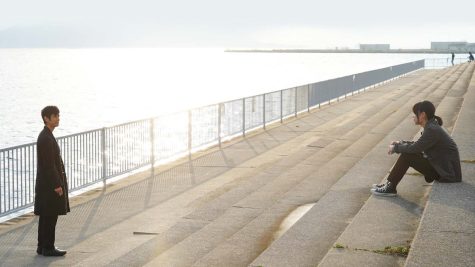 Over the past few years when I've been following the Oscars religiously, I typically do well on predictions, but I'm even better at seeing all of the movies prior to the nominations announcements just so I can gather my thoughts on what was rightfully nominated and what was snubbed. "Drive My Car" was one of the few films this year that I had only recently watched when it was added to HBO Max, because it was extremely hard to find this playing anywhere in Nebraska. Let me just start off by saying how wild it is that this was nominated for Best Picture. A small-budget, three-hour Japanese slow-burn film, produced by a low-level production company getting recognized for the highest regarded award there is (aside from winning the Super Bowl), is a fascinating accomplishment. That said, I seriously struggled to get through this. The first thirty minutes is a collage of vigorous sex scenes I found no meaning for in what followed, which was an absurdly unintriguing premise that a stage actor (Hidetoshi Nishijima), unable to cope with the loss of his wife after two years, has a young woman (Toko Miura) appointed as his personal driver. Typing that alone bored me. 
It's upsetting that, even though this is as emotionally resonant as "Green Book," it's similar in that it'll be stealing awards from much better movies. I'll give some filmmaking aspects credit where credit's due, but this tremendously overstayed its welcome. It tries to be bigger than it really is by adding so much depth to its simplicity. Scenes unnecessarily meander. The script does a lot of the heavy lifting, but everything about this was depressing. I understand that that was the point, but why subject the audience to this style of filmmaking for such a long time? I'm not quite sure who this is made for outside of die hard film fanatics (a.k.a. me), and it gave me a hard time. The biggest sin any movie can make is to be boring. You can make the greatest dumpster fire ever, and I'm sure I'll find something locking me in, as long as it's not boring. This movie, unfortunately, started to lose my attention in the first third. In recent years, there's been at least one international film that's broken through and garnered at least a few above-the-line nominations, and even won some ("Another Round" in 2020, "Parasite" in 2019 and "Roma" in 2018). This was not the film to do so this year. "The Worst Person in the World" is a fascinatingly modernistic and relatable film that, each time I think about it, I seem to like it more and more. I'd say the Best Picture lineup is quite impressive with its ten nominees, but it breaks me to say one of them doesn't deserve to be held as high as its respective competitors.
"Drive My Car" is currently streaming on HBO Max with no additional fee, and available to rent and purchase on other streaming platforms.
Dune: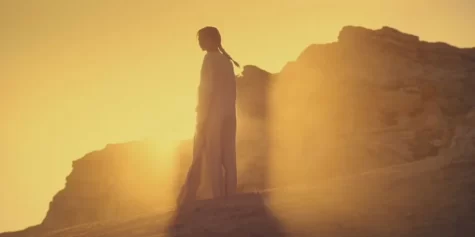 Denis Villeneuve has accomplished what has been considered an unadaptable novel for the ages – and has been created for the big screen many times before.. "Dune" is the greatest technical achievement masterpiece I've seen in years. This amount of depth, passion and detail inserted into a story and characters is what a modern blockbuster should be, and not "explosion, joke, explosion, joke, heartfelt moment, end." I'm guessing that if you dominate the nominations in the craft categories then you wouldn't miss out on a Best Picture nomination, but the Villeneuve snub for directing still hurts. The film does take some time to get going, and is surely one of those "you need to pay attention to every second of it" movies, otherwise you're lost twenty minutes in. The only thing that holds this back for me is that it's not a full story, and where they cut it off to lead into part two is a very awkward stopping point.
"Dune" is everything I thought it would be and more. I loved getting lost in the worldbuilding of Arrakis. The sounds, the visuals, Hans Zimmer's score, are all amazing. Timothée Chalamet has yet to turn in a bad performance in his career, but Rebecca Ferguson's presence was the most pleasant surprise to me. The complexity of the novel is translated incredibly well, but due to how complex the novel is in general, it's not at all thought provoking or discussion-worthy. Again, where it ends doesn't help that case either because it's way too abrupt. I greatly appreciated that I had the chance to see this on the biggest screen I could.
"Dune" is currently streaming in HBO Max with no additional fee, and available to purchase in 4K Ultra HD, Blu-Ray, and DVD, available to rent on other streaming platforms.
Your donation will support the student journalists of Omaha Westside High School. Your contribution will allow us to purchase equipment and cover our annual website hosting costs.
About the Contributor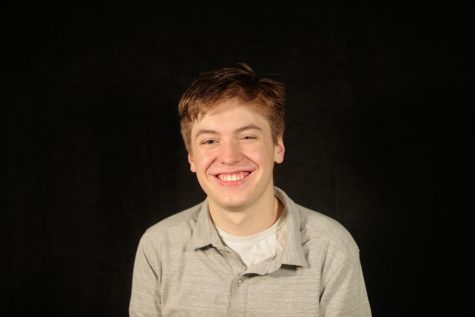 Brandon Siedlik, Wired Staff Writer
Howdy, my name is Brandon Siedlik! I am a staff writer for Westside Wired this year. I am currently a senior and this is my second year on Wired. A fun...