Belfast – Review
Following the lives of a working class family in Northern Ireland, "Belfast" tells the story of Buddy (Jude Hill), a child growing up in a civil war rought of religious friction. Through the familial love of Ma (Caitríona Balfe), Pa (Jamie Dornan), Granny (Judi Dench) and Pop (Ciarán Hinds), Buddy is taught lessons each and every day. The family strives to stay safe, hope for the best and look on the bright side, for this is the town they've lived in their entire lives.
Kenneth Branagh is most famous for his Shakespearean adaptations, "Hamlet," "Henry V" and "Much Ado About Nothing," which are all terrific films. However, I believe Branagh will go down in history as having the best project turnaround ever, and will surely be compensated with awards in recognition of that. "Artemis Fowl" is one of the most atrocious films I've seen from a big name studio, and to think someone with as great a mind as Branagh was behind it all is heartbreaking. Choosing to follow that up with an autobiographical retelling of his childhood in 1969 in Belfast, the capital of Northern Ireland, and the religious conflict he lived through between the Christians and the Protestants was poignant. From the composition of shots to the consistently charming and funny dialogue, and most of all the top-notch performances, the movie kept showing the crowd exactly what they came for. While I loved the film, my age demographic is not its central audience. Its core audience is made up of the older people in my theater who were laughing at every line of dialogue that had a hint of comedy in it. Perhaps the crowd involvement made the experience that much greater. Branagh went from the worst film he's ever made to creating the best film he's ever taken part in.
Jude Hill is quite the find of a child actor. Every other performance in the film is able to build off of Buddy, and his giddy smile makes every scene more entertaining. Having handfuls of side scenes to deal with the world of classic Hollywood films, the shots of Buddy's amazing facial expressions sitting down in the cinema as the projector shines above him have the ability to secure the film with a Best Picture award. Overall, most of the characters' problems are shown by what is happening on their exterior and in the small town around them, rather than what is happening inside of them. Seeing everything play out through the innocent eyes of Buddy gives the movie a much more authentic feel. The ending of the film, when the family eventually leaves Belfast, didn't create the impact it needed to because of the lack of character development in the extremely short, ninety-minute runtime. Aside from some decisions and changes of thoughts the characters have, everyone for the most part stays static throughout the film. What we see of the family on their journey through the "end" of Belfast, and how we come to understand Buddy's relationship with everyone in this small town is where the film shines.
Caitríona Balfe's Ma and Jamie Dornan's Pa are stars on the screen as a very simple, yet troubled couple. Balfe has so many moments that are strong, she sucks you into the movie and makes the emotion of the civil war feel real. The glamour added to these characters adds to the highs and lows of a long-distance relationship. Dornan is a realistic family patriarch who has his limits as to how much he can protect his family, but will do anything he can to ensure their safety. The scene of Balfe and Dornan performing Love Affair's "Everlasting Love" is one of the best I've seen in a theater in some time, and seals them as one of my favorite film couples. Dornan's voice is so incredible – and ridiculously accurate – it doesn't feel real. This movie is to blame for why "Everlasting Love" will be high on my list of most played songs in 2021.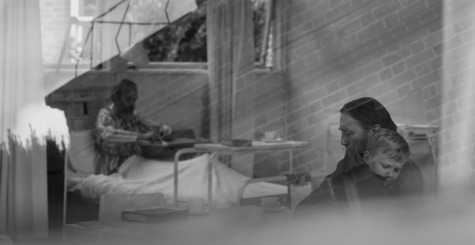 Where Hill is the face of the film and Balfe and Dornan are the life of the film, Ciarán Hinds' Pop and Judi Dench's Granny are the heart of the film. Dench is likable and sweet, but rarely has a "big moment" outside of something small at the tail end of the movie. Hinds is one of the biggest highlights, and has a monologue in a hospital to Buddy that is so perfectly placed, so touching, it was yet another scene that made me think that there is no way this movie could miss out on the big awards. The Irish accent for all of the characters has been set to such perfection that at some points it gets so accurate and fast, it's unintelligible. It's mostly Dench's character, but I got used to the accent around twenty minutes in.
As I've said numerous times, this movie is the undoubted frontrunner for Best Picture with no big competitors so far. With that, I am also predicting the movie will win Best Director and Best Original Screenplay. At this point, while unlikely, there's a single scenario where I see Branagh walking out of the 2021 awards season without an Oscar as "Belfast" misses on Picture, Denis Villeneuve wins Director for "Dune" and Paul Thomas Anderson wins Original Screenplay for "Licorice Pizza." Caitríona Balfe is a lock for Best Supporting Actress, and is another award I see this film easily walking away with. I see a high likelihood of both Jamie Dornan and Ciarán Hinds getting in for Best Supporting Actor, but these supporting categories this year have so many contenders without a certain actor leading the pack. Each of them has great moments, but with such a meaningful role, I would personally put Hinds above Dornan. Along with all of that, the film is definitely getting Best Editing and Best Cinematography, but it will be almost impossible to win them.
Given the film's Best Picture frontrunner status, I was all but underwhelmed. The set ninety-minute runtime put restrictions on how much development the characters could have experienced , and more development would've definitely helped the landing stick better. However, as a personal retelling of Kenneth Branagh's childhood, and as an overall big comeback for the actor/writer/director, "Belfast" deserves everything coming its way.
Final Grade: A
About the Contributor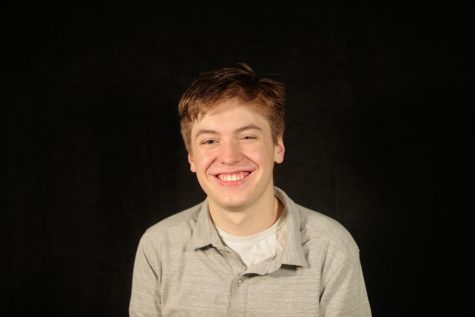 Brandon Siedlik, Wired Staff Writer
Howdy, my name is Brandon Siedlik! I am a staff writer for Westside Wired this year. I am currently a senior and this is my second year on Wired. A fun...