Senior Superlative Voting Process Faces Issues
Staff members leading the senior superlatives recently faced issues with the voting process. 
Math instructor Benjamin Baber is a staff member in charge of the superlatives. Baber said he mistakenly made the superlative nominations available to all voters.
"One thing that happened was that somehow when I posted the link, I was enabling everyone to view what the results were, which isn't supposed to happen," Baber said. "I had no idea that this little button could get turned on to allow everyone to see stuff, but that's not on anymore."
Along with voters being able to see nominations, an unusual number of votes were cast for the superlatives. 
"Somehow, there were 30,000 entries and it was so big that I couldn't even view anything," Baber said. "I was the one that would have the access to it, and it was too big to even load up, so that's why all of that got trashed and unfortunately we just had to do another one."
Baber said the student who submitted the 30,000 votes did not face repercussions. 
"I just think somebody got a chuckle, and it is what it is I guess," Baber said.
Baber said there were also concerns regarding certain superlative categories.
"We had already heard some things about certain categories, and so I told the senior officers if you're hearing some of that, we'll just eliminate them," Baber said. "It's no big deal, no one will ever know."
Despite these complications, Baber hopes the process is still fun for everyone involved.
"I just hope that everyone has fun with it because that's exactly what it's designed to do, and we'll announce the winners probably at graduation practice," Baber said. 
Baber said his favorite superlatives are the random, unique ones.
"I like some of the ones that are random, like "best bromance," Baber said. "That makes me laugh every time I see that one on there because it doesn't show up every year."
Senior Luca La Fata-Hornillas was the senior who received the 30,000 votes for various superlatives. La Fata-Hornillas explained the situation and his involvement in it.
"A student put a computer program into the google form to vote 30,000 times, but I had nothing to do with it," La Fata-Hornillas said. "I went to the teacher and I told him to delete everything, and by the time I got there he was way ahead of me. He deleted everything, everything got reset, and they started a new one. I told them what was going on, and it all got reset and fixed." 
La Fata-Hornillas said if he could choose, there is one superlative he would want to receive. 
"[I would take] best laugh," La Fata-Hornillas said. "But I don't think I really deserve any superlatives. I mean, it would be nice, but in the end, I think it matters to other people a lot more than me."
Your donation will support the student journalists of Omaha Westside High School. Your contribution will allow us to purchase equipment and cover our annual website hosting costs.
About the Contributor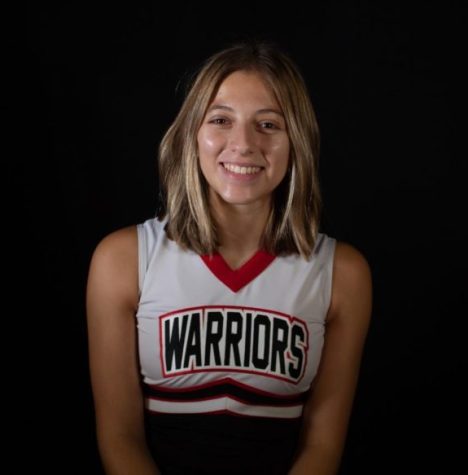 Ainsley Meyerson, Wired Co-Editor in Chief
Hi, my name is Ainsley Meyerson! I am a Co-Editor-In-Chief for Westside Wired this year. I am currently a senior and this is my fourth year on Wired. A...