State of Nebraska Releases School Proficiency Report
The Nebraska Department of Education released its first "proficiency" evaluation of Nebraska students on Dec. 6. These numbers (available here) are derived from a recent test conducted in a selection of grades from 3rd to 11th. While not intended to evaluate year-to-year performance changes, the report indicates that Westside Community Schools is performing at a level lower than most other Omaha metro area schools, though higher than the state average.
In the English and Language Arts category, Elkhorn Public Schools led the region with 76 percent proficiency. Gretna Public Schools was 64 percent proficient, while Millard Public Schools stood at 60 percent. Papillion-La Vista Community Schools scored at 57 percent, then Westside at 56 percent. Finally, Omaha Public Schools scored 28 percent proficiency. The state average was 48 percent.
In Mathematics, Elkhorn Public Schools once again led the way with a 76 percent proficiency rate. Gretna Public Schools stood at 64 percent again, followed by Millard Public Schools at 58 percent. Papillion-La Vista Community Schools' 53 percent stood just ahead of Westside Community Schools' 51 percent. Omaha Public Schools scored 20 percent proficient. The state average was 46 percent.
In response to these numbers, Westside's Communications Director Brandi Paul said that these results were lower due to the pandemic and shouldn't be cause for concern.
"
Students are so much more than a standardized test score."
— Dr. Angela Mosier, Math Department Head
"We are always working to improve student learning for every student," Paul said. "State assessment data is just one piece of that and, in addition, we are not surprised we saw a minor dip in some areas while in a global pandemic."
Math Department Head Dr. Angela Mosier said that this will be reviewed by Westside's math team at an upcoming staff meeting.
"As educators, we are always looking at ways that we can improve student learning in mathematics," Mosier said. "During our January Professional Learning day, the math department will be looking at some standardized testing data to learn more about specific standards (Number Sense, Algebra, Geometry, & Data) that need improvement in terms of student mastery and then discuss what we can do as a department to make that happen," Mosier said.
Westside Director of Teaching and Learning Kim De La Cruz also emphasized the effects of the pandemic.
"Because of all of the odd circumstances surrounding that testing last spring in the midst of the pandemic, we are monitoring student learning and achievement through other ongoing measures during the school year at this point, that we see as more timely, accurate representations of where are students are right now," De La Cruz said. "This includes work teachers do in their PLCs, K-6 FastBridge assessments three times a year, monitoring course grades at the secondary level, etc."
Mosier said that these numbers aren't necessarily indicative of a student's true abilities.
"Students are so much more than a standardized test score," Mosier said. "How a student performs on a test can be influenced by so many outside factors and may not always be the best representation of what they truly know."
Your donation will support the student journalists of Omaha Westside High School. Your contribution will allow us to purchase equipment and cover our annual website hosting costs.
About the Contributor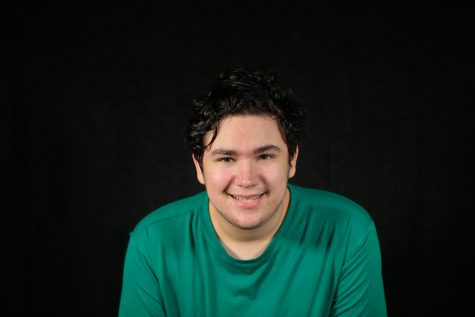 Dan Magruder, Wired Staff Writer
Hi, my name is Dan Magruder! I am a staff writer for Westside Wired this year. I am currently a junior and this is my third year on Wired. A fun fact about...