Westside Volleyball on Hot Streak, Winning 10 of Last 11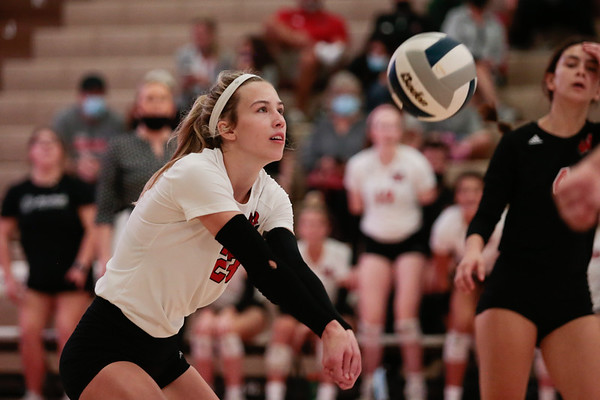 While the fall weather is getting cooler, the Westside varsity volleyball team is bringing the heat. After going 10-9 prior to the Millard South Invite, the Warriors have won ten of their last 11 matches.
The Warriors started their hot streak after losing to No. 1 Papio South and No. 2 Millard West. Going into those games, the team prepared for hard hitting and top-notch defense. The problems that caused Westside to lose both games were more mental than skill-based.
"We all knew that these games were going to require championship-caliber play," head coach Korrine Bowers said. "Saturday was a big practice for us, we worked on a lot of the things that we saw tonight. One good thing to take out of these games is that we know how Papio South and Millard West operate live. Metally, we can be prepared for that the next time we play them. One thing that we need to control is our side of the court. "
Some time between that Monday night and the following Saturday, something clicked into place for the Warriors. The team showed up bright and early for the Millard South Invite, which would be played in a round robin format.
After defeating Bellevue East, Lincoln High, Millard South and Norfolk, the Warriors came out on top, with the first-place plaque to prove it. Not only did they achieve their season-long goal of making it to the "Big Gym," or the championship bracket, they managed to win the whole tournament. The momentum gained from the weekend didn't fade.
On the following Tuesday, the Warriors travelled to Benson and swept the Bunnies in three sets. After that game, they set their sights on Senior Night. Not only was it an emotional match for the seniors, the No. 8 ranked Warriors had a consistent week in practice for the Class B third-ranked Waverly Vikings.
"We had a great week at practice," Bowers said. "We worked on quickening up our offense, middles were working one-foot stuff and then we worked on our back row attacks and we used them alot. I've started watching college volleyball lately and a lot of teams are starting to use their back row attack and they're successful with it as long as the tempo is fast. We have the kids to do that."
After a slow start and losing the first set, the Warriors became electric on the court. Despite the effort of Husker commit Bekka Allick, who's only a sophomore, Westside upheld their defense and managed to run an unmatched offense.
Hawaii commit Destiny Ndam-Simpson of Westside, had 21 kills, 31 digs and three aces, which put her ahead of her teammates in all three categories. Coach Bowers pointed to the teams continued composure in big moments as a reason for their recent streak.
"They were a little nervous that first set but they kept their composure," Bowers said. "They did everything that we've been talking about all season and we're starting to peak now which is so awesome to see."
 Senior Brooke Martin has not seen much playing time this season, but getting a win on senior night was special. 
"It was insane," Martin said. "Knowing that they're a top school, it was insane to play them. Winning was everything. Even though I'm on the bench, it still feels like I'm in the game because we're all playing for each other."
 Ndam-Simpson said the senior night win was about more than just a win. The victory was about bringing life back into the game of volleyball and really enjoying every second on the court.
"After the game, Anna gave me a hug and I started crying. It felt like I got six months or even a year of my life back," the junior Ndam-Simpson said. "It was super emotional knowing that everyone on the court was playing for me, and that I was able to perform so well."
All in all, the Warriors seemed to have pulled a complete turn-around compared to their level of play at the beginning of the season. Bowers' goal was to keep that momentum going into the Westside invite, where the Warriors would once again strive towards the championship bracket. 
"We have the firepower at the pins. We need to continue focusing on our passing game and running our offense with a pass," Bowers said. "The first set we didn't have one block and we had maybe one ace and that stuff is our strong suit, it's what we live off of. There's no doubt in my mind that when these kids put it all together, we could be dangerous."
From the opening day of the Westside Invite, the Warriors competed against the three other teams in Pool B. Westside rolled through pool play undefeated, having only dropped a single set to Bellevue West in their final game of the night. As the No. 1 team in their pool, they would compete in the tournament semi-finals on Saturday morning. 
Ndam-Simpson, who transferred from Bellevue West, was once again on a hot streak. Against her former teammates, she managed a whopping 23 kills in just three sets.
"I was ready," Ndam-Simpson said. "I think I might have been a little over-emotional for my teammates but they got the message of how much this match meant to me. Things got especially tight in the second set but we sat down and said 'we got this.' That third set it was all us and we dominated."
The Warriors returned the next day to compete in the championship bracket, where a loss would lead to elimination. Their first opponent of the day was Elkhorn North, who they swept in three sets, slingshotting them into the finals. They faced a tough challenge in the finals against No. 3 Lincoln Southwest, a team they had not defeated in the past four years. The Silverhawks swept the Warriors in three sets, ending the Warriors' 10 game winning streak.
The team's recent success was enough to boost them into eighth place for the NSAA Class A Wild Card Standings. If they can continue the momentum, they will host a district tournament. The Warriors' next chance to show out on the court will come at the beginning of the Metro Volleyball Tournament on Monday, Oct. 18.
Your donation will support the student journalists of Omaha Westside High School. Your contribution will allow us to purchase equipment and cover our annual website hosting costs.
About the Contributors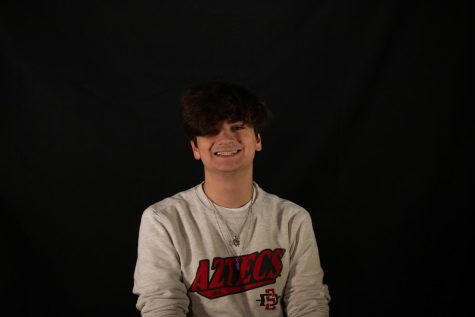 Ben Kaufman, Sports J Writer
Hi, my name is Ben Kaufman! I'm a writer for Sports Journalism this year. I'm a senior and this is my third year in Sports Journalism. My favorite food...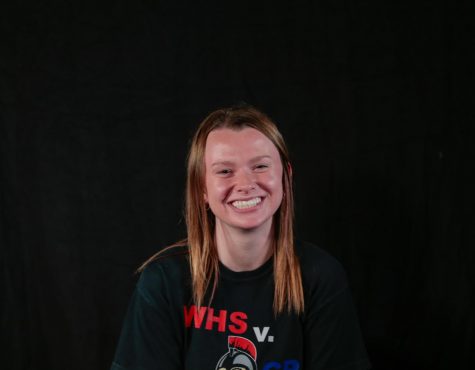 Mary Nilius, Sports J Photographer
Hi, my name is Mary Nilius! I'm a photographer for Sports Journalism this year. I'm a senior and this is my third year in Sports Journalism. If you have...