MLB Playoff Preview and Predictions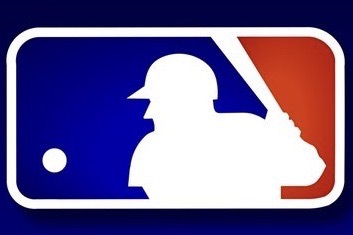 With Major League Baseball's playoffs beginning, it's time to take a look at the postseason picture. For the first time since before the COVID-19 pandemic started, the conventional playoff format is back – just 10 teams will battle for the championship. Let's take a look at the matchups!
National League Wild Card: Cardinals @ Dodgers
Dan's Prediction: Dodgers
I'm taking the Dodgers with some confidence here. St. Louis will be playing on the road, and if things become tricky for one Dodgers starter, they can just bring in another one of the best pitchers of this generation. St. Louis has a strong offense, to be sure, but are dead last in baseball in pitching strikeouts, and the Dodgers will be ready to punish them.
Jaden's Prediction: Dodgers
I'm taking the Dodgers, but still am weary on my decision due to the fact of how hot the Cardinals have been of late. Although possibly losing Clayton Kershaw and Max Muncy for an unknown amount of time will not hurt them in this series, I have a feeling that it could force longer series' down the road. However, with how dominant this team has been as of recent, and truthfully the entire year, the bats are going to make due. Not to mention Max Scherzer, who in 68.1 IP this season has the best ERA [earned run average]  on the team with 1.98 plus a 0.82 WHIP [walks plus hits per inning pitched], is on the mound for the Dodgers. Justin Turner, Mookie Betts and Corey Seager are all hot as of late plus they have the speedster in Trea Turner that can play all around the infield. Dodgers take this one and move onto the Giants.

National League Division Series: Braves @ Brewers
Dan's Prediction: Brewers in 3. 
Not only does Milwaukee's 3.39 second-half ERA blow away Atlanta's 3.95, Milwaukee is stronger across the board given that Atlanta was a considerable distance out of a playoff spot for most of the year. Atlanta's offense has done nothing to suggest it could compete with the Milwaukee pitching staff, especially considering the Brewers' closer Josh Hader. The other factor harming Atlanta's chances here is that their star Ronald Acuna Jr. is out until at least the start of 2022 with an ACL tear. 
Jaden's Prediction: Brewers in 4.
Three years ago, we were talking about the possible long postseason run for this Brewers squad solely based upon their hitting. The starting pitching was the downfall for the team and it seems the front office learned from that run. This year, it's surprisingly the exact opposite for this team as the pitching is by far the best in the MLB. With a starting rotation led by Corbin Burnes, Brandon Woodruff and Freddy Peralta plus a bullpen with Brent Suter and Josh Hader, this pitching staff just continues to dominate. The biggest question for this team and reasoning for why they don't sweep is their offense. Without Yasmani Grandal and Mike Moustakas from 2018, this team has had to work off of a few guys they didn't expect. Midseason acquisition Willy Adames has been surprisingly the best hitter than anyone else on this team and Christian Yelich is not in MVP form. Adames will have to continue to capitalize off of big moments for this team to go far but they'll take down the weak Braves quickly.
National League Division Series: Cardinals/Dodgers @ Giants
Dan's Prediction: Giants in 4. 
One of baseball's hottest rivalries will take off as the Dodgers play against baseball's best team. Of course, the Dodgers were the second best. San Francisco's loaded, high-batting-average offense has the tools to rip through the strikeout-centered Max Scherzer and Walker Buehler, plus the Giants' ballpark is not suited to sluggers like the Dodgers' Max Muncy. With Los Angeles 18th of 30 in MLB for average and 16th in OBP [on base percentage] since the all-star break, cause for optimism among Dodgers fans would be the high strikeout rate on the Giants, but their ability to make contact most likely counteracts this.
Jaden's Prediction: Dodgers in 5
Now the biggest and still far underrecognized surprise of the season has been the San Francisco Giants. This team still hitting wise has major components of the 2014 team that won the World Series. After multiple relatively down years and in a year most thought they'd be considering retiring, Buster Posey, Brandon Belt and Brandon Crawford are having career years. Plus career years and Cy Young nominees, Logan Webb and Kevin Gaussman, have been absolutely dominant on the mound. The series this season between these two have been some of the most exciting of them all. Although the Giants have so far outweighed the strong Dodgers, I feel that this is where the Giants run ends. It's going to be a back and forth series that will come down to who can make the most of their opportunities. When it comes down to those opportunities, the team with the most depth usually prevails. The award for depth in this matchup goes to the Dodgers. Mentioned before, almost every single piece to this team (other than Cody Bellinger) has been clicking and beating everyone in front of them. Dodgers use two strong starts from Buehler in game one and game five to take this one home.
American League Wild Card: Yankees @ Red Sox
Dan's Prediction:Yankees 
The Red Sox have been seriously struggling as of late, and the Red Sox pitching is less than ready to deal with Giancarlo Stanton. I'm expecting to see a quick exit for Boston, despite playing at home. In addition, starters like Nathan Eovaldi have repeatedly disappointed Red Sox fans. When the Yankees hit, they hit big, and any starter Boston might run out, currently expected to be Eovaldi, could encounter serious trouble. 
Jaden's Prediction: Yankees
The Red Sox are lucky to even be here currently. With the hot Toronto Blue Jays and Seattle Mariners just sitting outside of the race for the wild card, the Red Sox had plenty of opportunities to seal up their spot in the playoffs early but didn't do so. The Yankees have the better bats and the better pitching depth. It's an amazing rivalry and this one will hopefully be a very close and high-energy game. The Yankees [will] come out in the end.
American League Division Series: White Sox @ Astros
Dan's Prediction: Astros in 4. 
While it's hard to know if Houston is seeing the ball well or just seeing the cameras, they've proven a formidable opponent this year. After failing to prove themselves last year and getting bounced from the playoffs by Tampa Bay, Houston glided to another AL West championship. Meanwhile, the White Sox have benefited from a low-skill division and gone 27-29 against .500+ teams. All advantages lean toward the Astros. Houston carries the best OBP in baseball, and the best batting average to boot. By ERA the White Sox are slightly better than Houston on the season (3.73 vs 3.76) but not enough to wipe out the massive offensive differences. Chicago carries a good offense, but in this matchup it's good vs elite, and all other things are about equal. 
Jaden's Prediction: Astros in 4
The White Sox are built as a very talented team but Tony La Russa is going to be an issue long term for the team if they want to bring home the trophy to the south side. The offense for Houston is going to overpower the White Sox. The Sox will be able to squeak through one game but the Astros will get one step closer to the World Series.
American League Division Series: WC Winner @ Rays 
Dan's Prediction: Rays in 5. 
Both teams are strikeout-plagued, ranking in the top ten. With that said, Tampa Bay has consistently performed better. While the offensive and pitching performances and statistics appear to favor the Yankees, there has been a serious problem in New York with clutch performance. Given Tampa Bay's home-field advantage, better rest and hot finish to the year, I'm taking Tampa in this matchup. 
Jaden's Prediction: Rays in 4
Tampa Bay continually makes every MLB "expert" look ridiculous from the start of the season. Arguably the best team in baseball, the Rays, just continue to revitalize guys that, if playing for most other teams, would be no-names. Many thought it would be risky to trade Willy Adames to the Brewers mid-season and rely so much on the young rookie Wander Franco. This trade was the definition of a win-win trade and both team's hitting has had a huge impact from these two players. The AL East, although incredibly strong and competitive, the Rays have outperformed the rest of the division all season long and will be a big reason why they take down the Yankees in four rather than five. Yankees once again fall short of making true noise and need to take some time to seriously look at themselves and their future.
American League Championship Series:
Dan's Prediction: Rays in 5. 
The Rays are ready to obliterate Houston's offense. They've got a home field advantage, they've got morale, they've got the other 28 teams fans' behind them because they're playing the astros. They've got the rotation it takes, and if anyone can bring down Houston it's the Rays. Expect the Rays to defend their title easily. 
Jaden's Prediction: Rays in 7.
I feel this is going to be a very exciting series with a lot of back and forth. The Rays however are just more consistent and battle-tested in these situations more than the Astros. Although the Astros have a lot of pieces to make it to the World Series like Carlos Correa, Jose Altuve and Alex Bregman, the pitching staff is what worries me the most. Zack Greinke and Lance McCullers Jr. are the only two on this team that have legitimate postseason and big game experience. Ryan Pressly will be a strong closing piece for the team but there's only so far you can ride three pitchers. The back end of the bullpen for the Astros has three guys with over a 3.55 ERA and haven't been showing the dominance they need for postseason ball. The Rays' bullpen on the other hand is well in stride with where they need to be. Diego Castillo, Andrew Kittredge and Collin McHugh are a dominant top three plus Pete Fairbanks and Drew Rasmussen are good long term options. The Rays clutch playmaking ability plus depth in the bullpen will be the reason this team moves onto the World Series once again.
National League Championship Series:
Dan's Prediction: Giants in 4. 
I'm taking a Giants sweep here for a pretty simple reason. The Giants' ballpark is going to punish the Brewers for lacking on-base skills, and the Giants have given up fewer home runs than any other team. The Brewers' offensive toolkit is no match for San Francisco. This is a start-to-finish mismatch. With that said, San Francisco lost the season series 4-3 to Milwaukee. Unfortunately for Brewers fans, it's simply impossible to predict anything but a blowout. EZ-4-Giants. 
Jaden's Prediction: Dodgers in 5
Both of these teams' pitching staff are amazing and this will be a hard series offensively for both teams. The Brewers offensive struggles is what's going to undo them in this one and the Dodgers offensive firepower is going to damage the Brewers and take the most of that damage in the third time through the lineup. Quick series for the Dodgers and it's a 2020 rematch between LA and Tampa Bay.
World Series: 
Dan's Prediction: Giants in 7 
The Giants are pretty clear statistical favorites given season stats, but the situation is flipped looking at overall team talent. San Francisco has been lucky to benefit from clutch hitting and better-than-expected performance, while Tampa Bay has performed below their capabilities. It's going to be a close one and a perfect match for a thrilling finish to the season. 
Jaden's Prediction: Dodgers in 7
The now back-to-back World Series champion Dodgers once again take down the Rays in the exact way they did in 2020, money and talent. The Rays prospects and player development program is by far the best in the MLB but the lack of a budget to get big name guys year after year is truly why team's like the Dodgers outperform them in the end. World Series success is truthfully a mix between chemistry, good management, player development and budget. The Rays have continually defied their vast disadvantage in budget by beating everyone else in the other three. The only problem, the Dodgers are the second best and can bring in guys like Max Scherzer and Trea Turner with ease. Too much talent and hype for the Dodgers and they raise up the trophy once again.
Your donation will support the student journalists of Omaha Westside High School. Your contribution will allow us to purchase equipment and cover our annual website hosting costs.
About the Contributors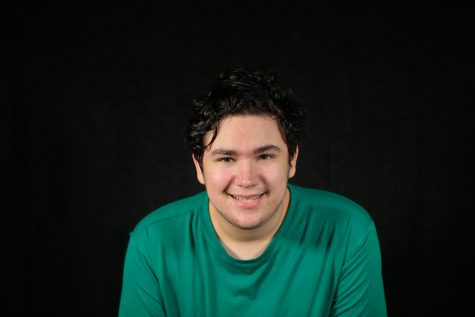 Dan Magruder, Wired Staff Writer
Hi, my name is Dan Magruder! I am a staff writer for Westside Wired this year. I am currently a junior and this is my third year on Wired. A fun fact about...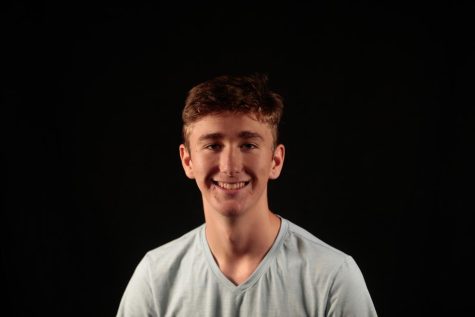 Jaden Taylor, Sports J Editor in Chief, WTV Live Club Director
Hi, my name is Jaden Taylor! I am the editor-in-chief for Sports Journalism and the Club Director of WTV Live this year. I am currently a senior and this...