Club Fair Day Excites Students and Helps Clubs Gain Members
On Thursday, Sept. 2, Westside clubs hosted Club Fair Day to advertise their groups and recruit new members.

Activities such as Student Council, Stocks Club and Colorguard set up tables where students could sign up for their clubs or ask current members any questions.
The event occurred during lunch mods, giving students a chance to have a look around the fair and gage their options for which groups to join. Almost every table had several pages of full sign-up sheets as crowds of excited students swarmed the main entrance.

Freshman Sofia Barrera was one of the students interested in joining a club at this event.
"I think [what interested me is] the people in the clubs," Barrera said. "Just them telling you about their experiences [made] it really exciting and it [made me] want to join." 
Barrera said that the club fair was a helpful way to spread the word about possible extracurriculars with other students, and she was even able to suggest some of the clubs to them. 
"I learned about different clubs and even the ones I didn't join, I got to see how interesting they could be," Barerra said. "I got to recommend some of my friends to them."
Senior Alexis Cornett is the leader of Edrising, a club for students interested in education. She thinks that the fair was a big help for gaining new members for her club.
"We [expected] a lot of new members and [we gained] a lot more than we expected, so we're really happy about that," Cornett said.
Especially after being online during the pandemic, clubs have had difficulty finding ways to gain new members. Cornett said that being in person and meeting people at the fair helped spread the message about her club, especially to students who had never heard of it before.
"Everybody [came] up to the booth and [said] 'What's Edrising?' and 'That doesn't make any sense!" Cornett said. "It's really nice to actually be able to talk to people instead of having it under that list of club names."
About the Contributor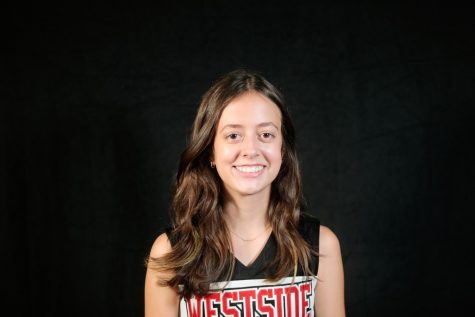 Alex Ingvoldstad, Wired Staff Writer
Hi, my name is Alex Ingvoldstad! I'm a staff writer for Westside Wired this year. I'm a freshman and this is my first year on Wired. A fun fact about...