Hawaii Commit Destiny Ndam-Simpson Shines as Addition to Volleyball Team
This year the Westside varsity volleyball team has the potential to make a run for a state title. A combination of athleticism, talent, leadership and hard work will be what gets them to Lincoln. A vital representation of those factors and newcomer to the team is junior outside hitter Destiny Ndam-Simpson,who will play a huge role in the success of the Warriors.
Ndam-Simpson transferred from Bellevue West at the beginning of the second semester of her sophomore year. She was one of the top five kill leaders in the state after last year's season, along with two other members of the team, Samantha Laird and Madilyn Seibler. Already this season, she's proved to be an offensive asset to the Warriors with 66 kills and nine blocks.
Ndam-Simpson began her enrollment at Westside in January of 2021 and it was a smooth transition from old school to new school.
"I wouldn't say it was too hard. I had a hard time trying to figure out the layout of the school, especially with the one-way [hallways], because I never got to walk around the school before I came," said Ndam-Simpson. "Some of my classes didn't transfer over the best but it wasn't anything that was too out of the norm. People were nice and helped me out."
The transfer from school to school may be tough, but playing on a new volleyball team brought on a whole set of different experiences. One of the keys to her success was the Warriors' mentality.
"Knowing that everyone is actually buying into what we're saying and not just saying it has been a really big change, as well as focusing on the athletic and mental pieces [of the game] at the same time," she said.
Since she transferred in January, Ndam-Simpson was able to bond with her new teammates and coaches to give herself a leg up once the season started. Head coach Korrine Bowers, who was excited for the addition to the team, mentioned at the start of the season that those bonds still might have a ways to go.
"With Destiny coming on board, it's a whole new level to the team. We're still trying to build those relationships and we're all still getting to know each other," Bowers said.
The addition of Ndam-Simpson to the team has been an upgrade to the offensive side of the ball. Ndam-Simpson gets the most swings in a game as an outside hitter. She joins Laird and Seibler in the pin-hitter club, and the three of them together have already proven to be deadly on the court. However Ndam-Simpson is looking at ways to improve off the court.
"I want to have fun. I'm not a captain on the team, but I've still stepped into some sort of leadership role," she said. "I want to work on knowing my role and fulfilling it to the best of my abilities and not overstepping my boundaries."
So far throughout the season, Ndam-Simpson's presence has been felt both on and off the court. However her presence cannot automatically create a winning team. So far, the Warriors are 5-5 on the season. SIx of those matches came from the annual Bellevue West tournament where Westside placed sixth. The Warriors' record that weekend was 3-3, and that sixth-place finish doesn't reflect the level Ndam-Simpson believes the team should be playing at this season.
"It's definitely not the way that we want it to be. All of the matches that we're losing are close matches. It's almost an awakening," she said. "We can't just walk all over everyone in Class A. We work hard already but that just gives us the [motivation] that we need to work harder and to push to be at the top of Class A again."
Ndam-Simpson says that the team has to work on those connections on the court and find a little bit more of that mental toughness.
"Our biggest problem is our connections on the court. We have a hard time bouncing back," the outside hitter said. "We've got all the things we could ever need, all the athleticism. We just have to figure out how to have grit and resilience all the time."
Despite their current status of work-in-progress, this season will be monumental for the Westside volleyball team. However this year has already brought a ton of change. Not only has she become a pillar of excellence on the varsity team, she recently announced her verbal commitment to Hawaii. She committed right at the beginning of the school year, on Aug.17, 2021. 
"Hawaii was never my dream school," she said. "I was talking to a lot of schools throughout the summer and throughout my club season and they weren't really following through. They weren't truly dedicated to seeing me as a player. When Hawaii reached out they were constant with their communication and they wanted to watch my film with me and show me how to get better."
The school followed Ndam-Simpson through an explosive club season, in which she was selected to participate in the USA 17-18 Under National Volleyball Training Program and was selected as the Under Armour All-American MVP. According to Ndam-Simpson, Hawaii never lost track of her accomplishments.
"The week leading up to where I committed, I talked to them four days that week. They took time out of their busy schedules and with the timezones, it was hard for them to talk to me," Ndam-Simpson said. "I knew that their different coaching styles would mesh well with my personality. They had been to every [club] tournament except for maybe two or three, knowing that they had that respective culture made me confident to commit there."
Although nothing is final until Ndam-Simpson signs a National Letter of Intent in her senior year, Hawaii has locked down the powerhouse outside hitter and great team leader. Ndam-Simpson's ultimate goal is to lead the Warriors to the state tournament and the school's first title in volleyball.
Your donation will support the student journalists of Omaha Westside High School. Your contribution will allow us to purchase equipment and cover our annual website hosting costs.
About the Contributors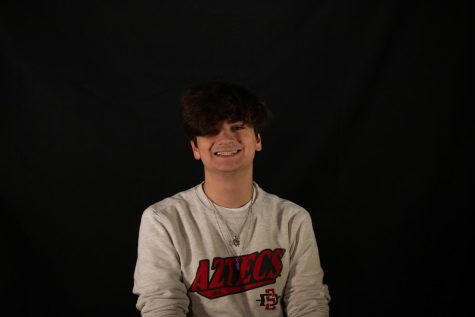 Ben Kaufman, Sports J Writer
Hi, my name is Ben Kaufman! I'm a writer for Sports Journalism this year. I'm a senior and this is my third year in Sports Journalism. My favorite food...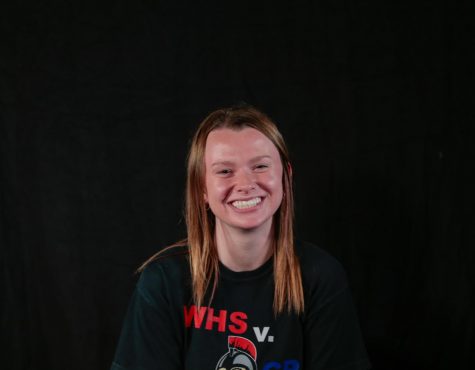 Mary Nilius, Sports J Photographer
Hi, my name is Mary Nilius! I'm a photographer for Sports Journalism this year. I'm a senior and this is my third year in Sports Journalism. If you have...