Warriors Volleyball Starts off Season with Productive First Week
The Westside varsity volleyball team finished sixth in the Bellevue West tournament, after sweeping Omaha North in three sets. After the first week of matches, the Warriors' win-loss record is 4-3.
The team travelled to Omaha North for the first game of the season and dominated all the way through. In three sets, Head coach Korrine Bowers played most of the girls on the team. According to Bowers, this was a great way for girls to compete for a starting spot in the tournament over the weekend.
"We're giving [the girls] an opportunity to compete against each other. That's what we've been doing all week in practice. Come Friday, we're in a powerhouse tournament and I want to have a good idea of what my starting lineup will be and to make it as consistent as possible."
After winning their season opener, the team travelled to Bellevue West to compete against 16 of the top teams in Class A and Class B. The first day of competition was in pools. How the team played would decide whether they ended up in the championship bracket or the consolation bracket. Despite their motivation going into the tournament, the team ended up losing in two sets to Platte County out of Missouri. The Warriors would have to win both of their next games to make second in the pool and be seeded into the championship bracket. According to setter Madilyn Seibler, this put them in a do-or-die situation on the road to achieving their goal.
"Our goal this whole time was to get to [the big] gym so we could play better teams, and we knew we wouldn't be able to do that without beating Papio and Duchesne and just coming out with a lot of energy. Knowing what we're capable of, I think we really did that in the Duchesne game," Siebler said. 
Westside would go on to sweep Duchesne in two sets. Duchesne was ranked ninth in Class B going into the season. Siebler also noted that there were still some roadblocks after that win, but they wouldn't prevent the team from moving up.
 "In the Papio game there were a couple of moments, but overall in the second set we were going crazy, and in the third set we really fought to win because we wanted to make it [to the championship bracket]."
After three games on Friday and a 2-1 record in the tournament, the team placed second in their pool. They would continue gameplay on Saturday against some of the top teams in the state. Westside's first opponent? Class B state champion Skutt Catholic. Despite it being a hard fought match, the Warriors' defense fell through and they were swept in two sets. After that first loss, the highest the team could place was 5th. The Warriors' next match was against Waverly, who was ranked third in Class B. After a 3-set long battle ending with a kill from transfer Destiny Ndam-Simpson, the Warriors would come out on top to compete with Millard South for the 5th place spot. Westside made repeated mistakes in that game and the Patriots took advantage, digging Westside into a hole, which they struggled to get out of for the rest of the match. Westside lost in two sets and the Warriors finished the tournament in 6th place, with a record of 3-3 on the weekend. Despite the losses, coach Bowers looks back at the weekend as a win for the program.
"Our goal was to get to the big gym. It's one of our goals overall this year. Any tournament we're in, we wanna get to the big gym: get past the first day and make it into the championship bracket. I was proud of the girls for doing that," Bowers said. "If you look back at the Westside records in this tournament, I would probably say it's been 20 years since we've made it to the championship bracket, so that's a huge accomplishment for the program. The other thing is you always want to walk out of here knowing you got better as a team. We had a long talk here. I feel like everybody's on the same page and we have a lot to work on next week, but we're making those steps to eventually still be playing."
One step to be made according to Ndam-Simpson is improving communication and defense.
"We aren't communicating," Ndam-Simpson said. "There are a lot of balls that are dropping that are just effort-based. Moving forward it's just a lot of reps. We haven't done a lot of defense yet. It's just working [the transition from] block to defense and getting more positive touches, especially when we're playing against bigger teams." The junior outside hitter also pointed out the lack of willingness to compete throughout the weekend. "We're going to work on being competitive all the time, having it turned on all the time. There's some sets we dropped that we shouldn't have dropped just because we weren't ready and weren't competing. We just need to have our connection offensively and make plays defensively."
Seibler spoke of the difficulty the team faced in coming back after a long run by the other team.
"We definitely struggled in sets after the other team went on a run. We got down by 3 or 4 points and we just kind of struggled coming back and figuring out a way to work together and come back in that specific set. We [had a tendency] to come back too late, and have that energy too late."
All in all, Bowers wants to get more of her talented offense involved.
"We need to be keeping that energy up at all times, holding each other accountable more. Our outsides had a trillion swings [this weekend]. We need to have better ball control so we can just get our middles and right sides involved, and just balance out our offense."
The team will try to get back on the winning track this Tuesday, Aug. 31 when the Warriors host Bellevue East at 7 p.m. Coach Bowers is determined that the team will show up and give 100%.
"We always say we wanna beat the beast. There's no doubt in their mind that their goal is to go in and keep them under ten in every set. They just said that [in our team meeting], that beast will not beat us one set. They're on a mission. When they say that, I believe them."
The match will be streamed live and can be found at westsidewired.net. Jaden Taylor and Tallie Pease will break down everything needed for this year's team.
About the Contributors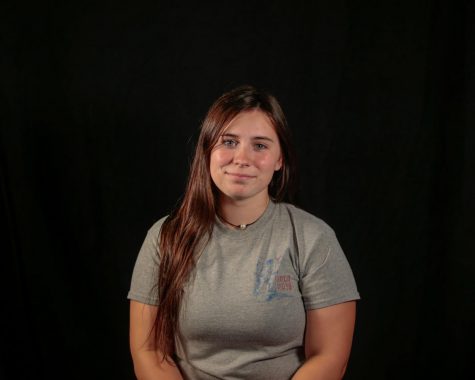 Natallie Pease, Sports J Writer, WTV Live Tech Producer
Hi, my name is Natallie Pease! I'm a writer for Sports Journalism this year. I'm a senior and this is my second year in Sports Journalism. If you have...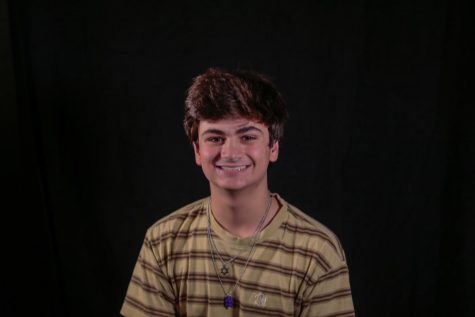 Ben Kaufman, Sports J Writer
Hi, my name is Ben Kaufman! I'm a writer for Sports Journalism this year. I'm a sophomore and this is my first year in Sports Journalism. If you have any...