Westside Football Completes Five-Peat Against Creighton Prep
This past Friday, Aug. 27, Westside's varsity football team took down arch-rival Creighton Prep by a score of 23-8. With the win, the Warriors have beaten the Jr. Jays in five straight appearances, a first in Westside's history. 
"It's great to get the first win and against Creighton Prep it feels awesome and the kids are excited," Froendt said. "It was a sloppy game on both sides but we'll clean things up and get the young guys confident on what they achieved tonight." 
With the Warriors losing many seniors last year, current seniors and sophomores have to fill larger roles. One senior, running-back and safety Dominic Rezac, made his presence known early with a 22-yard receiving touchdown. 
"It felt really good to get my first TD," Rezac said. "The receivers blocked well downfield, and helped me get into the endzone." 
Rezac ended the night with 137 of Westside's 164 total yards. However, the Rezac family would make an even bigger impact on the night. Rezac's brother, sophomore safety Teddy Rezac found himself with two interceptions, one of which resulted in a 39 yard pick-six. With Anthony as the backup quarterback, Dominic was excited to play alongside his brothers.
"It's really cool to be playing with my little brothers," Dominic said. "Just growing up with them, they're two of my best friends, so it's been a lot of fun playing with them."
For Teddy, his spot as a cornerback wasn't even guaranteed earlier on in the week.
"I was told I was going to get a lot of offensive reps and I was fighting for the corner spot this week," Teddy Rezac said. "Issac Richard and I have been going at it, and I ended up getting the nudge, but I mean our defense really came out to play."
With a temperature of 97 degrees and humidity nearing 60 percent, many questions came into play regarding each team's conditioning and preparedness for the game. There were more than nine mid-game stoppages as a result of Creighton Prep players developing cramps.
"We were without question well conditioned and our kids held up really well," Froendt said. "We only had a couple of small cramps and that makes a difference in a game where you don't lose players on the field. I was so proud of how they handled it. We do our part in practice, but 80 percent of the time they are on their own. I am proud of how they handled and prepared themselves."
The weather conditions also inhibited both teams' offensive production throughout the night. New starting quarterback, senior Kolby Brown felt the team really showed which side of the ball was more dominant.
"Offensively, we were pretty sloppy," Brown said. "I would say we didn't really get into a rhythm so to speak. Obviously we could've played a lot better. I think defensively we played extremely well, but I think we're gonna come in and figure out what we need to improve on and make those changes come Monday." 
Next up for the Warriors will be their home opener on Friday, Sept. 3 against the Omaha North Vikings.
About the Contributors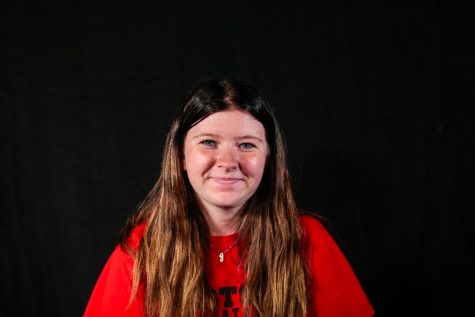 Grace Vandercoy, Sports J Writer
Hi, my name is Grace Vandercoy! I'm a writer for Sports Journalism this year. I'm a junior and this is my second year in Sports Journalism. If you have...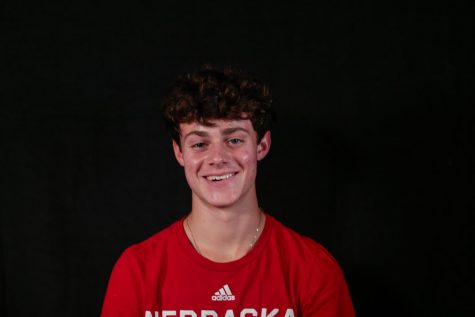 Jordan Nogg, Sports J Writer
Hi, my name is Jordan Nogg! I'm a writer for Sports Journalism this year. I'm a sophomore and this is my first year in Sports Journalism. If you have any...