A Look at February's National Signing Day
Another signing day has come and went and arguably Westside's most accomplished class has four more recruits moving onto college programs. After three of Westside's four division one recruits signed in December, Westside's football program was once again on display. 
Both linebacker Ben Radicia and defensive-end TJ Ingram will be headed to Iowa Western to play for the Reivers after a stellar year apart of the most accoladed defense in the state. For the two, the choice to head to Iowa Western came primarily from the prime level of competition within the program.
"I definitely really liked the competition up there. If you can lay up there, you can play anywhere," Ingram said. "I want to try and compete and win a national championship there. Stay up there for two years and then go onto a bigger D1 school."
Along with Radicia and Ingram, tackle Will Hurtado signed with Benedictine College out of Atchinson, Kansas. The senior was named on the second team super-state and the all-state team's his senior season and showed his prowess at the line. His adaptability showed as well as Hurtado switched positions and played both sides of the ball recording 63 tackles on defense and helped put together the highest-rated offensive line in the state. Head coach Brett Froendt commented on his feelings on the touted class.
"They're gonna do great things because they've prepared well [and] they've worked hard for where they are going," Froendt said. "It's not just they're going somewhere because they're big or they're talented but they've worked really hard at their craft. [I'm] really proud of that effort and I know the success rate is going to be high with these guys because their character is high and their preparation is high and that sets them apart from a lot of other kids."
The big story of the day was defensive-back Avante Dickerson's decision to commit and sign to the University of Oregon. The unanimous four-star recruit, four-time all-stater, and 2020 Nebraska Class A state champion Dickerson decided to wait to sign in December after committing to Minnesota in April and a lot of speculation ensued on if Avante would stay with the Gophers. In a Dec. 16 Gopher Illustrated article by writer Ryan Burns, coach Fleck mentioned the odd circumstances of this years' recruiting and his feelings towards his recruits that felt to wait until the February signing day.
"We support them. I'm not allowed to mention any unsigned kids, but we have one and that's okay. That's part of the process. You support them and love them and you're there for them," Fleck said. "There's a signing day in December and a signing day in February for a particular reason. So many people are dealing with so many different things. Way beyond just signing on a certain day."
After making the decision to de-commit from the program on Jan. 24, Dickerson's board flew open once again although Oregon and Nebraska were deemed the favorites. On Wednesday, Dickerson announced his decision to sign with the University of Oregon in front of a crowd of his family and friends. Dickerson commented on his outlook for the next four years.
"Just compete. With college, no one cares about stars, no one cares about rankings you just gotta go there and compete and that's what I'm going to do," Dickerson said. "They told me to just come down there and be ready to compete and that's what I like to do. Whatever they throw at me, I'll be ready for it."
Oregon and much of the Pacific-12 conference has been known for their high-flying attack on the offensive ball. Since 2009, Oregon has sent eight of its top defensive-backs into the NFL, and for Dickerson, the team seemed to fit his style of play."
"I love Pac-12 football. I love how they compete, especially at my position as they're always throwing the ball so that just gives me opportunities to get picks and hopefully to get to the NFL," Dickerson said. "It was pretty much a big factor because all I wanted to do was show off my talent and I think the Pac-12 will give me the best opportunity to do that."
With one more signing day left in April, Westside's football program has sent seven of its top players of the 2021 class onto college programs. In arguably the most talented team the football program has seen, multiple guys will look to make a strong impact at the next level.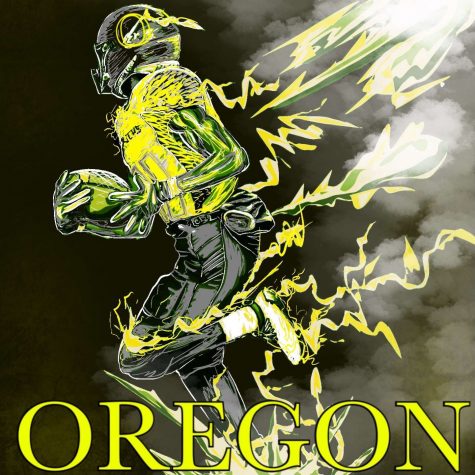 About the Writer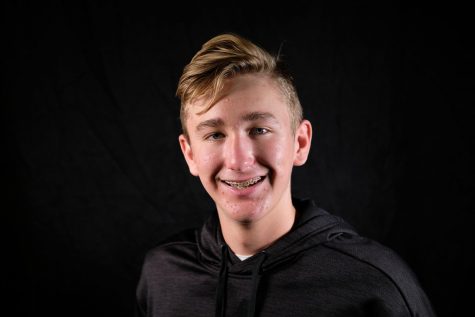 Jaden Taylor, Sports J Editor
Hi, my name is Jaden Taylor! I am the editor-in-chief for Sports Journalism this year. I am currently a junior and this is my third year on Sports Journalism....