Warriors Look to Win Their First State Championship in 38 Years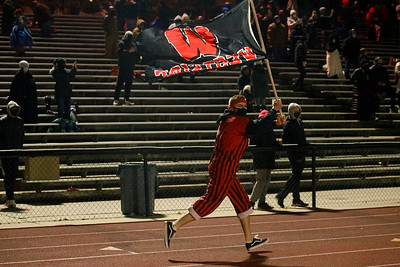 The Nebraska Class A Football State Championship game is set, and the Omaha Westside Warriors are taking on the Elkhorn South Storm Friday, Nov. 20, at 7:15 p.m. at Phelps Field. The championship game is usually played at Memorial Stadium in Lincoln. Unfortunately, due to a rise in COVID-19 cases, the game will not be taking place at that location.  Instead, the Warriors will get to play for a state title on their own field for the first time since 1979. The Warriors got a shot at the title last year and ended up falling short to the Thunderbirds 35-0. Senior Taylor Bruber expressed that last year doesn't matter and that the team needs to focus on the game ahead. 
"Just be ready for anything. Last year, we did a lot of inside practice at UBA so we weren't ready for any weather or snow. But this year we only had two inside practices. We're just preparing harder than we ever had prepared for any game," Bruber said 
Westside has been working hard for the game ahead but so has Elkhorn South. Both of these teams have fought for the spots on the field for this championship game. Westside has an undefeated record and a win Friday night will solidify their perfect season. Offensive coordinator Craig Secora is excited that it is at Phelps field but is only focused on the game. 
"The most important part is the game. We are really happy it's here. We earned that as far as becoming a higher seed. We are going to do everything we can to use those advantages given to us," Secora said.
Elkhorn South is known for its offensive and defensive line. On the defensive side, the Storm has been limiting their opponents to low scoring outings. In their three playoffs games so far, they have held their opponent to seven points or less in every game. The Warriors, however, have shown their offensive prowess, scoring 40 points or more in 10 of their 11 games this season. For Westside's offense to perform well against this talented Strom defensive front, Head Coach Brett Froendt said it comes down to protecting the quarterback and spacing the field. 
"Most importantly, it is just upfront," Froendt said. "We have to protect Cole [Payton] and we have to open holes. The bottom line is our front has to beat their front, if we do that we will move the ball."
The matchup will go down Friday night as the Warriors look for their first state championship in 38 years.
About the Writers
Grace Vandercoy, Sports J Writer
Hi, my name is Grace Vandercoy! I'm a writer for Sports Journalism this year. I'm a junior and this is my second year in Sports Journalism. If you have...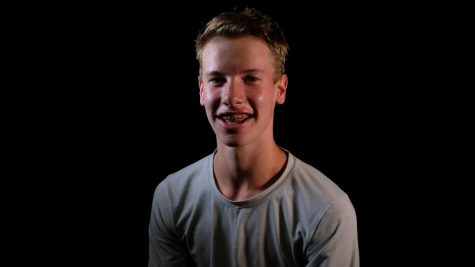 Charlie Cox, Sports J Writer
Hi, my name is Charlie Cox! I'm a writer for Sports Journalism this year. I'm a sophomore and this is my first year in Sports Journalism. If you have any...