Class A State Football Championship to be Played at Westside High School for First Time Since 1979
After a 35-33 semifinal win over Millard South on Friday, Nov. 13 the Westside Warriors varsity football team will play in the Class A state championship game for the second year in a row. Unlike in 2019, the state championship game will not be played at Memorial Stadium in Lincoln, Nebraska. On Friday, Lancaster County reported 161 new COVID-19 cases and a record 19 new hospitalizations adding onto their 142 already in local hospitals. This prompted the Health Department Director Pat Lopez to enforce several restrictions up until December 6. One of these restrictions will delay all youth sports up to the high school level until that December 6 date in Lincoln.
Provided with this information, the NSAA decided that six of their seven state championship games would be played at the host site of the higher seed in each respective bracket. While all 14 semi-final games were being played on Friday night, although untimely to some, the NSAA sent out a press release, confirming the change. Westside Wired has reached out to Assistant Director Jeff Stauss and Executive Director Jay Bellar at the NSAA regarding the decision and have not received a response.
The Warriors will play the fifth-ranked Elkhorn South Storm at Phelps Field on Friday night. This will be the first state championship game to not be played at Memorial Stadium since 1995 and the first time being played at Phelps Field since a 7-0 loss to Lincoln East in 1979. The game time will be 7:15 p.m. and will be aired on NET Nebraska Cox Channel 12.
About the Contributor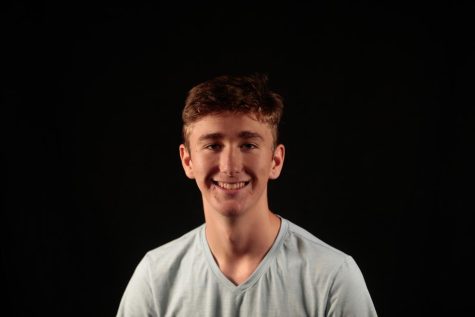 Jaden Taylor, Sports J Editor in Chief, WTV Live Club Director
Hi, my name is Jaden Taylor! I am the editor-in-chief for Sports Journalism and the Club Director of WTV Live this year. I am currently a senior and this...