Taylor Time | Class A Football Quarterfinals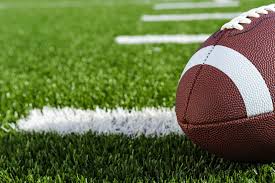 We're down to the final eight teams and my second round upsets didn't go through as planned. Kearney upsets the touted prospect in Zane Flores and the Gretna Dragons and the Bearcats are the only team not above .500 in the quarterfinals. On the other side of the bracket, Millard North is unable to push past Creighton Prep in the nightcap at Phelps Field while the other six matchups go as planned. As we inch closer and closer to the state final, teams look to fight to keep their seasons alive.
#1 Bellevue West Thunderbirds (6-0) vs #9 Kearney Bearcats (4-4)
Time and Location: 6:00 p.m. at Bellevue West High School
There's not much to say about this matchup other than looking at the last time these two teams faced off in late September. Bellevue West blew through Kearney both on the ground and in the air. With Luke Johannsen matching up with Keagan Johnson in the air the Thunderbirds have truly shown why they are the team to beat in Class A. Kearney struggled to put anything together until garbage time last outing and it hasn't seemed Kearney has truly gained any more momentum throughout the back half of the season. Wil Luthans is the big guy to see for Kearney on the ground but it will unlikely be enough to make it interesting against Bellevue West.
Where to Watch:
The Thunderbeat – https://www.youtube.com/watch?v=lOoKrCkAIPU&feature=youtu.be 
Prediction: Bellevue West 49-10
#4 Lincoln Southeast Knights (8-0) vs #5 Elkhorn South Storm (8-1)
Time and Location: 7:00 p.m. at Seacrest Field
If Lincoln Southeast or Lincoln East win they would be the first teams from Lincoln since 2016 to make the semifinals which is a big task coming ahead. The Knights have been the top dog in Lincoln for the last few years and they're the closest they've been to make a run in a while. However, the Knights have faced a comparatively light schedule in Class A, making it way too close up against smaller teams such as Lincoln East, Creighton Prep, and Kearney. Now, these teams by no means are bad teams but are teams that Lincoln Southeast should need to distance themselves from if they want to show that they are a true contender. This game will be a defensive battle and that is where Elkhorn South is the most lethal. Multiple previously hurt lineman is back on the roster for the playoffs and they have shown out. Lincoln Southeast is on the doorstep of being a state championship team, but not quite there.
Where to Watch: 
KLKN-TV ABC 8 – https://www.klkntv.com/lpssports/ or https://www.klkntv.com/ 
Prediction: Elkhorn South 21-13
#3 Millard South Patriots (7-1) vs #6 Creighton Prep Jr. Jays (6-2)
Time and Location: 7:00 p.m. at Buell Stadium
This game to some may be an upset alert possibility. Prep has gotten back on the right track and is on a hot run while Millard South somewhat played down to their Q street foes in Millard West last week. However, don't be mistaken by the offensive power that Millard South has been able to put together this season. TJ Urban is the life-blood of the Patriot offense and he has carried this offense to a lot of big wins. The defense has been supremely underrated among the top defensive teams in Elkhorn South, Lincoln Southeast and Westside yet has been able to keep up when TJ Urban isn't able to do absolutely everything. Watch for the running game as Jack Stessman looks to add to Sam Mysenburg's passing game. This game will be close and Prep will continue to show the weaknesses of Millard South for future opponents but Millard South will be able to pull through late with a win.
Where to Watch:
Millard South Media – https://www.youtube.com/watch?v=57CwJpaAZgw 
Prediction: Millard South 35-24
#2 Omaha Westside Warriors (10-0) vs #7 Lincoln East Spartans (7-2)
Time and Location: 7:00 p.m. at Phelps Field
It's a battle of a couple of great quarterbacks. Although Lincoln East lost to Millard North earlier in the season who would then get silenced against Westside two weeks later Lincoln East is one of the most upward trending teams in all of Nebraska high school football. At the time they were easily a better team than Millard North and definitely have become a better team beating multiple wins up against North Platte and a win against Millard West. Noah Walters, averaging 243.5 passing yards a game has been argued to be the best throwing quarterback in the state along with Cole Payton and Luke Johannsen. The Spartans passing game has been a dominant force in Lincoln however, the versatile offense that Westside has will be too much. This game will be a barn-burner but Walters also hasn't seen a secondary quite like one Westside has been able to keep a consistent week in and week out. Westside is the most perfectly spread out offense that the state has to offer adding onto a defense that still does not get enough credit. Biased or not, not many people can go against the fact of what the future is for championship quality teams. They have to be able to do both on offense. 
Where to Watch:
Westside Wired & Warrior Television – https://youtu.be/ZhdY1EQbAgY 
Prediction: Westside 42-30
About the Writer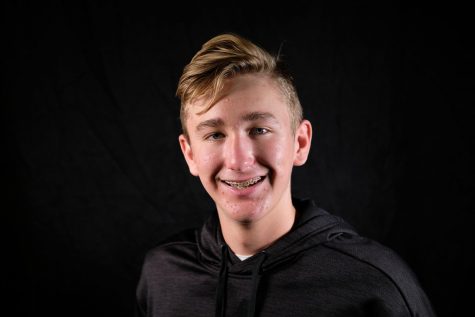 Jaden Taylor, Sports J Editor
Hi, my name is Jaden Taylor! I am the editor-in-chief for Sports Journalism this year. I am currently a junior and this is my third year on Sports Journalism....