Flu Shots on the Fly: Westside Wellness Sets Up Drive-Thru for Staff
On Oct. 14, Westside hosted a drive-by flu shot distribution for staff members and their families. The event was held at Westside's West Campus building and a total of 334 employees received a flu shot. Westside's District Wellness team leader Stephanie Hornung said she was in charge of promoting the event to staff members throughout the district.
"I set up all the logistics, made sure that the West Campus was going to be able to hold as many people as we possibly could, created the maps, set up the schedule [and] sent out the emails to all the Westside employees to have them sign up," Hornung said.
The flu shots were distributed by nurses from Total Wellness, a health center in Omaha.
"Total Wellness was the company that provided the nurses and then also the vaccines," Hornung said. "We had seven nurses on-site and each nurse there could do 15 shots in an hour, so we had it all scheduled out every five minutes that we had appointments."
Hornung said that this was the first time Westside has partnered with the group to give staff flu shots.
"We had in the past worked with the Visiting Nurses Association, but this was our first partnership with Total Wellness for flu shots," Hornung said. "I worked with Total Wellness's Alan Cole, the owner of Total Wellness, to get the nurses where they needed to be."
Westside High School Principal Jay Opperman said he participated in the flu shot drive. Opperman explained how the process of receiving the flu shot occured.
"I actually, literally wore a short sleeved shirt, I pulled up,they had a couple lanes you could pull up to, [and] had a healthcare professional there give me a flu shot," Opperman said. "Just in advance we had to register for a time, fill out kind of a consent form, but once we did that we just went and got our flu shots, so that's how I got my flu shot this year."
Opperman said the process was much more convenient than in past years, where he got his flu shot at a pharmacy. 
"[The process was] absolutely [more convenient] [because] at Walgreens, depending on how busy the pharmacy is, you might have to wait a little while," Opperman said. "It was really convenient, and it was nice that our district set it up so that could happen. Even if people get our healthcare, they can get that paid for wherever they went, but it was just nice to have the convenience of pulling up in my car."
Opperman said he appreciates the efforts of the Westside Wellness team to make health opportunities more convenient and safe.
"[The] Wellness team in our district is always just looking for ways to keep our staff healthy," Opperman said. "It was just a nice way to make it more convenient."
Your donation will support the student journalists of Omaha Westside High School. Your contribution will allow us to purchase equipment and cover our annual website hosting costs.
About the Contributor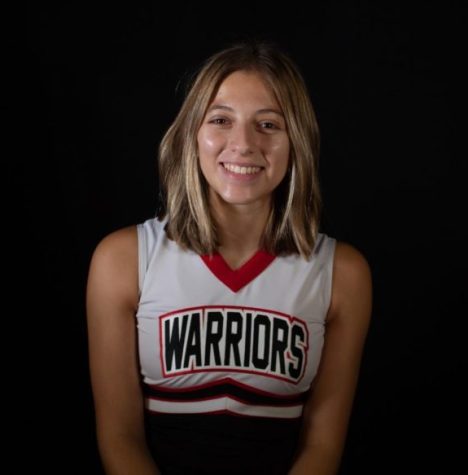 Ainsley Meyerson, Wired Co-Editor in Chief
Hi, my name is Ainsley Meyerson! I am a Co-Editor-In-Chief for Westside Wired this year. I am currently a senior and this is my fourth year on Wired. A...