WHS Performing Arts Returns in "Westside on the Green"
Due to the ongoing COVID-19 pandemic, Westside's band, orchestra, and choir have had few opportunities to perform. In order to allow these musical arts students to perform one last time during the 2020-2021 school year, Westside has scheduled a large outdoor concert featuring all three programs, advertised as "Westside on the Green." WHS Band Director Keith Schoening described the creation process of the concert.
"When the pandemic hit, we were trying to figure out how we were going to be able to have a concert safely," Schoening said. "We were approached by [upper] administration. Dr. Lucas reached out and said [that] if we wanted to do an outdoor concert, they would be in full support of that."
Schoening said that this concert had begun planning earlier in the school year and is designed to be able to incorporate all of Westside's performing art students.
"[In] September we started planning for this concert, that's going to happen May 1, [and] it's going to feature all of the performing ensembles [that we have] here at Westside: choirs, orchestras, and bands," Schoening said. "It's just a good opportunity for our kids to be able to play for someone because we haven't been able to perform for anyone other than for marching band this year. It's going to be a good opportunity for us to perform for parents outside in a really cool space down at Turner Park in Midtown Crossing."
Choir Director Doran Johnson explained that the idea for the outdoor concert came from the lack of space in other venues.
"In the fall we paused all of our concerts, and we just didn't have big enough venues to do things," Johnson said. "We were brainstorming outside places that we could go, and we thought about Turner Park, so we contacted the people at Turner Park at Midtown Crossing and they were eager to have us have the event there."
Johnson said that performing in an outdoor area like Turner Park would allow as many people to come as and watch possible.
"We thought it was a way to get our groups to perform in an outdoor place where as many people could come and watch and spread out," Johnson said. "We just want to showcase the choirs. It'll be Freshman Choir, Concert Choir and Warrior Choir, and our two chamber ensembles, and then the String Orchestra, and then the Symphonic Band and the Warrior Band, so there won't be any jazz bands or show choirs in this event."
Director of Orchestras Lanny Stutheit said that the entirety of the orchestra would be able to play at "Westside on the Green."
"We were able to get the pavilion at Turner Park available on May the first, and we're really excited to aim for that as kind of a target performance day for our large groups this year," Stutheit said. "Orchestra is about 50-55 students typically, and so this year it will be at that performance, that group, that large ensemble, which meets four days per week. [There will be no solos] for that particular concert. We're going to stick with just the large ensemble for 'Westside on the Green' and we are featuring our solo performers at district music contests at the end of April."
Westside on the Green also has plans to grow in the future, Schoening said.
"The plan this year is to make it as simple as possible [but] in future years we're looking to turn this kind of into a performing arts festival," Schoening said. "We [will] invite the art department to come and they can display their art along the walkways at Turner Park, and then inviting food trucks to come, kind of to [be] like a summer arts festival [like other festivals], only all Westside."
Your donation will support the student journalists of Omaha Westside High School. Your contribution will allow us to purchase equipment and cover our annual website hosting costs.
About the Contributor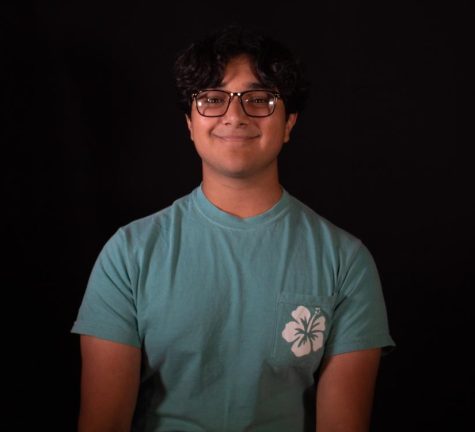 Areeb Siddiqui, Wired Co-Editor in Chief
Hey, my name is Areeb Siddiqui! I'm a Co-Editor-in-Chief for Westside Wired this year. I am currently a senior and this is my third year on Wired. A fun...