Athlete of the Week: Madilyn Siebler
Junior Madilyn Siebler continues to dominate on the court as her third varsity volleyball season is shortly coming to an end. As an amazing player in every aspect, Siebler is our athlete of the week. Surprisingly, she only started playing competitively near the end of 8th grade. 
"I honestly haven't been playing volleyball for as long as a lot of players. My mom played in college though and my dad played baseball, so I've always been in a competitive atmosphere playing lots of sports," Siebler said. 
Coming in as one of Westside's biggest volleyball stars, Siebler says how she feels about the evolution of the program. 
"The culture and program weren't established when I came in as a freshman, and it's crazy to look back and see how far we've come and the community support at Westside is awesome. It really does feel like a family," Siebler said. 
There is no doubt that Siebler's athletic ability helped shape the volleyball program. She says that her versatility and ability to play any position is her biggest strength. 
"It's one thing to have a fast arm swing or be able to dig a ball, but having quick reactions and being able to read the court adds so much more to your game," Siebler said. 
Another great skill of Siebler's gameplay is her massive kills. On Oct. 1, Westside defeated the North Star Navigators 3-1. At 25, Siebler had the most amount of kills in a match so far this season. 
"The Northstar match was big because when we've played them in the past, it's always been close," Siebler said. "I was able to get all those kills because of our passing; it opened up more opportunities. Our passing as a whole is something we really emphasize for that reason. If we're not passing well we're at an automatic disadvantage,"
Assistant Coach Kristi Filipi would have to agree. 
"Our passing and defense were great and this allowed us to run an in-system offense giving Maddie great balls to put away, she did just that," Filipi said. 
Filipi said that she's seen great improvement in Siebler's game, especially under pressure play. 
"When she was a freshman and even a sophomore, she struggled to put the ball away at the crucial times, but now, when the set goes to Maddie, I know she's going to take care of it," Filipi said. 
Having drive as well as being coachable, competitive and academically strong are some of the qualities that Filipi said D1 schools are looking for.
"Maddie possesses all four of those things," Filipi said. "Maddie is one of the most competitive people I have ever met. It's one of my favorite qualities about her."
These qualities sure shine bright, as Siebler just committed to Montana State University to play D1 volleyball, on Oct. 14. 
"Any tip I would have for someone who wanted to start playing volleyball would mostly center around working hard and having a positive mindset," Siebler said. "Volleyball is a very mental sport, so you have to stay tough. It's easy to feel like you're falling behind, but if you're trying your best and bringing energy, you are contributing to your team and will see court time."
About the Contributor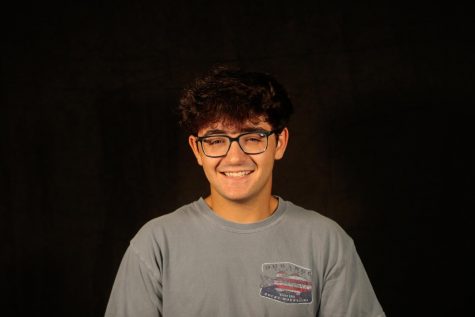 Zev Gordman, Wired Sports Coordinator
Hi, my name is Zev Gordman! I am the Sports Coordinator for Westside Wired this year. I am currently a senior and this is my fourth year on Wired. A fun...