Global Geography Students Share Culture Project with Peers
The Westside High School culture fair is a lively and exciting event for Global Geography students learning about different countries and their respective cultures. This year, however, students are not able to participate due to COVID-19. Global Geography instructor Paul Hauptman said the culture fair has operated the same way in past years. 
"We will group students into teams and then each team will pick a country that they are interested in looking at more specifically," Hauptman said. "They put together a display, and on that display, it's not only going to be informative, but it's also going to be pretty visually appealing, so creativity is put into account. We have judges that go around, and then they pick which ones are [the most] informative and then creative. It's pretty fun to see those displays." 
Though Hauptman said he knows the fair is not physically possible, he said he isn't too keen on doing it online. 
"It is fun to watch teams work together, it is fun to watch teams bounce ideas off of one another," Hauptman said. "It's kind of a bummer [not] to see the growth that teams go through, but also, I  think it's an important skill to be able to work with a team." 
Like Hauptman, Geography instructor Joseph McKay said his least favorite part of these changes is not getting to see collaboration between peers. 
"Obviously, it takes away from the group atmosphere," McKay said. "I really just recall last year doing it, when it came time to actually making the tri-folds, students were so involved, so interactive and just really loved just getting on the floor and drawing some things out, cutting and gluing, which takes them back to almost kindergarten a bit, which is nice because sometimes as high school students we need that." 
McKay said he feels the fair will be successful even though it will be held online.
"Doing it digitally, it's fine, and it'll work out just fine, it's just, you know, so much of our lives orchestrate and revolve around technology nowadays, so going old-school and making trifolds is fun," McKay said.
Westside's geography department team leader Derek Fey has details on why the culture fair will be happening virtually, and how it will be altered so students can still participate. 
"With the screwy schedule, and not knowing who is remote, when they might be coming back, if there would be any issues with quarantine with things like that, it was not going to be feasible to have groups," Fey said."It also was not going to be feasible to try and get people, large groups, walking through the courtyard being in a small space. That would not work."
Fey said students will be using technology to present their information.
"They're going to create, they'll use Adobe Spark to create a movie about their research instead of a poster board, [so] it's going to be individual," Fey said. "So it's really going to be a virtual culture fair." 
Fey said he is hoping that this year's culture fair will go well. 
"We're all kind of flying by the seat of our pants," Fey said. "We're trying to stay above water."
Your donation will support the student journalists of Omaha Westside High School. Your contribution will allow us to purchase equipment and cover our annual website hosting costs.
About the Contributors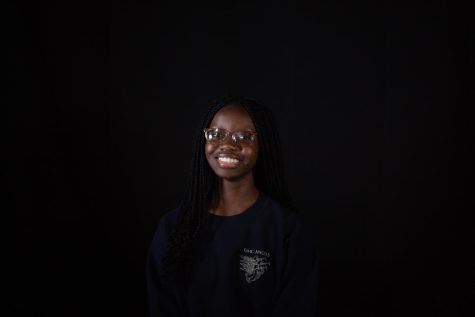 Tanatswa Chivero, Wired Managing Editor
Hello, my name is Tanatswa Chivero! I am a managing editor for Westside Wired this year. I am currently a junior, and this is my third year on Wired. A...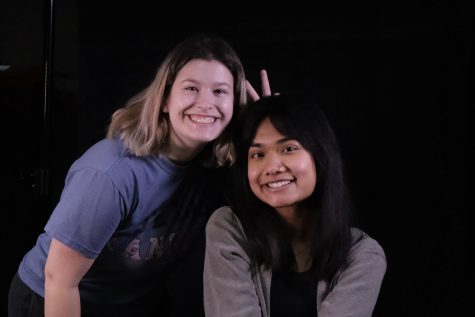 Aayushi Chaudhary, Wired Co-Editor-in-Chief
Hi, my name is Aayushi Chaudhary! I am the co-editor-in-chief of Westside Wired this year. I am currently a senior and this is my fourth year on Wired....