PREVIEW: Westside Looks for Homecoming Win Against Mustangs
The Westside Warriors are looking to stay undefeated in this week's homecoming game matchup against Millard North at Phelps Field on Friday, September 2nd. Westside is coming off a big 42-0 win against the Grand Island Islanders in the previous week while Millard North is looking to get back on track after a 1-3 start. During last week's game, Westside scored all of their points in the first half and they'll look to keep the same momentum this week.
"The sideline has to be loud the whole game, no matter what's happening on the field," junior Kolby Brown said. 
At the beginning of the year, Westside struggled with attacking the ball early and having slow first halves. With recent games being blown open early, the Warriors haven't had as of explosive of second half's. In the past three weeks, Westside has scored 100 points in the first half while only scoring 33 in the second half of those games. Even though those games have been blowouts, a complete game will go a long way in their state-run. On the other side of the ball, the defense will look to slow down Millard North's offensive. 
"Millard North is a big motion type of team. They are aggressive and well-tuned," said sophomore cornerback, Kaden Guzman. 
Before their week five bye week, Millard North was coming off a last-second thriller against Lincoln East winning on a touchdown by Jimmy Quaintance as time expired. With their flex-bone style offense, the Mustangs put up 525 rushing yards while only having a total of 10 passing yards. With Millard North's shifty offense, Guzman feels that the cornerbacks have a strong part in converting on defense.
"Cornerbacks need to stay locked in on their man and use what we focus on in practice to identify if it's a run or pass," said Guzman.
Friday's matchup will kick off at 7 p.m. at Foundation field as the Warriors look to maintain their perfect record. You can watch the game here on Westside Wired as well as on the Warrior Television Youtube Channel.
About the Writers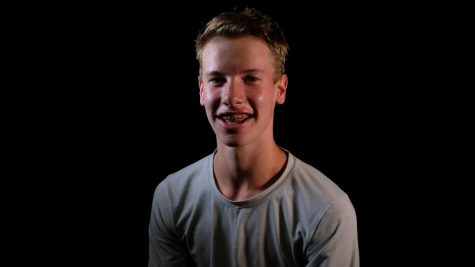 Charlie Cox, Sports J Writer
Hi, my name is Charlie Cox! I'm a writer for Sports Journalism this year. I'm a sophomore and this is my first year in Sports Journalism. If you have any...
Grace Vandercoy, Sports J Writer
Hi, my name is Grace Vandercoy! I'm a writer for Sports Journalism this year. I'm a junior and this is my second year in Sports Journalism. If you have...