Staff Writer Shares MLB Playoff Predictions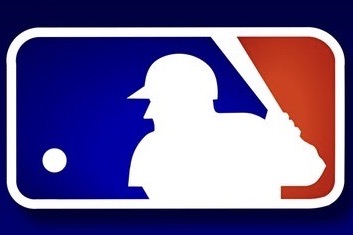 The MLB playoffs begin on Tuesday, Sept. 29. With a crazy 60-game season wrapping up, we're sure to see some shocking upsets. The season brought in a lot of the good teams to the playoffs, but defying all odds, the Miami Marlins made it too. No offense to Marlins fans, but they just had a lucky 60-game stretch, and that was all you needed in this short season. With the bracket set, I'm happy to present to you with my 2020 MLB Playoff Predictions. 
Wild Card Round
*Note: The first round is all teams this year, 8 from each league, the 2 best in each division plus two true wild card teams. "Wild Card" refers to the best-of-three first round. 
American League Wild Card 

#1 Rays vs. #8 Blue Jays
Rays in 2
The excellent Rays pitching staff is going to be a big help headed into the series against Toronto. Tampa Bay's offense is not especially good, but their pitching has been excellent. Meanwhile, the Blue Jays' horrific pitching situation, especially their dreadful bullpen 
(4.71 ERA), will help the Rays along in close games. The Rays played a LOT of very close games this year and the Blue Jays will likely be an easy first round elimination. 
#2 A's vs. #7 White Sox
White Sox in 3 
The ice-cold White Sox will have to wake up, and fast. They've lost 8 of their last 10, including two blowout losses over the weekend to the previously-struggling Cubs. Meanwhile, Oakland is 5-5. However, the A's pitchers are far from reliable (They trust Mike Fiers in the playoffs). I think this matchup will be more closely matched than expected. The White Sox are far more powerful than you think. Another thing that caught my attention- Oakland pitchers are considerably more likely than league average to get fly balls- very bad news for anyone facing the slugging Sox. I actually think that this series will revive the White Sox despite them seemingly being the underdog. 
#3 Twins vs. #6 Astros
Twins in 2 (Unless the Astros get caught cheating again and have to forfeit. Then it will be in 1)
What a shame it is to not be able to hit because you can't cheat anymore. For the Astros, that's their "unfortunate" problem. Turns out, without a trash can and camera, it's hard to hit when you are terrible at baseball. Hear that, Jose Altuve? You're done. The Astros' awful OBP (.312) will not be helped by the great control of Twins' pitchers, who have one of the best walk rates in the league. I'm going to have fun watching this series. The Astros are lucky to make it to the playoffs, and they're not going to last long. 
#4 Indians vs. #5 Yankees
Indians in 3 
This will be a fun series. I'm looking forward to seeing a healthy Stanton-Judge combo face Indians pitching. The Indians rotation (Bieber, Carrasco, and Plesac) is hardly terrifying but can probably hold their own against the Yankees. Cleveland pitchers have had a very low hard-hit rate this season, which will definitely help hold back the Yanks' sluggers. Cleveland also had the best K/BB ratio in all of baseball this year, which is hardly reassuring for the New York offense. Better news for the Yankees is that the Indians do give up a LOT of fly balls and were only one 16-15 when facing above .500 teams. This will be an exciting matchup. I do expect to see Cleveland win because of holes in the Yankee offense, but it could easily go either way. 
National League Wild Card
#1 Dodgers vs #8 Brewers
Dodgers in 2
Milwaukee is not going to have a good time against the Dodgers. Maybe Milwaukee gets past L.A. just because baseball, but I can't predict anything other than a Dodger sweep. There's not much to say here except that the Brewers are a fourth place team and have no place in the playoffs, they have a negative run differential (-17) and are facing the best team in the league. It's going to be nothing but luck if the Brewers somehow win.  
#2 Braves vs. #7 Reds
Reds in 3
If you had told me a year ago that I would be excited about Reds pitching this soon, I would have thought you were crazy. Amazingly, Cincinnati has pulled it off- but at the cost of their offense. Suddenly, they can't hit! The Braves have just been generally "great" this year with no real elaboration necessary. Expect a good, competitive series if the Reds are able to hold their own against the Braves pitching, which is not overwhelming at all. Again, despite their better record, I think the Braves' flaws will undo them in such a short series. 
#3 Cubs vs #6 Marlins
Cubs in 2
As a Cubs fan, it's difficult to give a fair impression of this one. Every Cubs fan knows immediately the last time the Cubs played the Marlins in the playoffs, with the image of a certain man in a green shirt and headphones reaching onto the field of play (or did he?). And of course, the error, the missed opportunities, etc. I think this series will tell us if the "curse" is really dead. On paper, the Cubs seem like they should beat the Marlins quickly and easily, but if the Cubs let psychological problems and self-fulfilling prophecies rule, then it's going to be a very sad series. Because of what we know now I will go ahead and call a Cubs sweep, but I'm not Yu Darvish and it's hard to know if the Cubs will defeat themselves facing such an infamous opponent. 
#4 Padres vs #5 Cardinals
Cardinals in 2
Mike Clevinger of the Padres is injured and the rotation is in question. They're 5-5 in their last ten games of the year, and they're facing powerful Cardinals pitching. I think the Padres are in some serious trouble. Soon they might learn the same lesson as the Angels- one player (Trout/Tatis) can't be the entire team. I'm strongly expecting the Cardinals will win this in 2.
ALDS (Best of 5)- RAYS VS INDIANS
Rays in 5
Cleveland vs Tampa will be absolutely thrilling if you like pitching. I expect the Rays to win, but it will be close. If the Rays can activate their offense, they will have a big edge over the defense-oriented Indians. I'm pretty optimistic for the Rays. 
ALDS- TWINS VS WHITE SOX 
Twins in 5
With schedules how they were this year, head to head matchups were mostly useless. This is the exception. It's notable that with them in the same division, as both rivals and competitors in the division race, they had an excellent sample of head to head matchups with competitive play. Guess what? They're even at 5-5. This series is going to be close and it will come down to just one question: "Can the White Sox hit?" If the answer is yes, the White Sox will break out of their cold streak easily, hammering the Twins' high fly ball rate. If not, the Sox doomed. I expect the Sox to wake up, but it will be too late by the time they do. It all comes down to the Sox and the Twins pretty much have to hope for the best.  
NLDS- DODGERS VS CARDINALS
Dodgers in 4
I have no doubt that this will be an exciting one. I have little to say about this matchup other than it's going to be fun. Again, it's all about the Dodger offense. You're not going to see anything from the Cardinal offense in the way of run support, but who knows if their rotation will even need it? This matchup will come down to whether the Dodgers get stuck in a bad pitching matchup or not. I predict Dodgers in four because I trust that Kershaw won't choke against such a weak offense. But history shows I'm probably trusting him too much. 
NLDS- Cubs vs Reds
Cubs in 4 
As a Cubs fan I am happy to say I am confident in them beating the Reds. The Cubs often make an easy target of the Reds during the regular season. Chicago went 6-4 against them during the regular season but I'm confident here. Plus, long-term bad blood will fuel the Cubs to even more motivation to beat Cincinatti. In addition, Kyle Hendricks won't have the same issues at a neutral site that he did at Great American Ball Park. This eliminates the concern of Hendricks' bad record against them- the problem is GABP, not the Reds. I'm very happy that this matchup is so likely. Except for whenever Trevor Bauer pitches, I say the Cubs win all of them here. 
ALCS- Rays vs Twins
Rays in 5
This will be a matter of the rotation. It is very hard to know whether the Rays are as good as their record indicates, but even last year they were clearly rising. The Twins, on the other hand, are very on-and-off, both between seasons and games, and are more than likely going to encounter some problems at some point in the playoffs. If anyone's going to cause those problems, more than likely it will be the Rays who make the wheels come off. The Rays have very defensive issues, and, without the "big inning," the Twins may have serious trouble. 
NLCS– Cubs Vs Dodgers
Dodgers in 5 
The Dodgers are the best team in the league, and have been for many years now. And there's little reason to think that will change in this series. As a Cubs fan I wish i could say i think the Cubs will win but it isn't likely. One of the keys to this series is the first inning. The Dodgers rank 5th in MLB for runs in the first inning, while the Cubs are 25th. The Cubs don't do well when the opponent jumps out to a huge lead, and I'm afraid if the Dodgers continue their pattern they will put the Cubs away quickly. As for good news for the Cubs, they do have a very good history of hot streaks this year- maybe if they have made it this far they will be unbeatable- it's very hard to know. If current trends continue, the Dodgers will cement yet another pennant in a sweep or five games. 
World Series- Dodgers vs Rays
The Dodgers are coming off of years of pennants, while the Rays are coming in as a rising team in the AL East against the Yankees and Red Sox. The Dodgers, however, have not won a World Series since 1988. This will be a VERY exciting world series matchup. Kershaw vs Snell will be an absolutely thrilling game to watch, and from there it should be a pitcher's duel every single night. Sure, they both have some offense (especially the Dodgers) but this will not be like 2017, you're not going to see 13-12. Expect it to be as close as they get. 
My prediction: Rays in 7. Baseball analysts have pointed out that both sides would have incredible bullpen depth. This doesn't favor the Dodgers, in my opinion. The Rays were the ones who used to play "bullpen games." I can almost imagine them sending out some random reliever to face the Dodgers instead of a starter- throwing off all of the Dodgers' preparations for the matchup. This will be a fun matchup, and I think the Rays are going to win it all this year. 
Your donation will support the student journalists of Omaha Westside High School. Your contribution will allow us to purchase equipment and cover our annual website hosting costs.
About the Contributor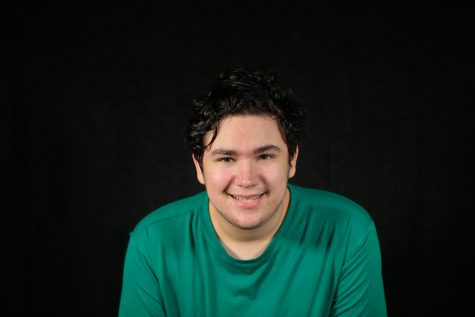 Dan Magruder, Wired Staff Writer
Hi, my name is Dan Magruder! I am a staff writer for Westside Wired this year. I am currently a junior and this is my third year on Wired. A fun fact about...