Recap: Westside Football Takes Down Papillion-La Vista South
The Westside Warriors varsity football team continued their winning streak Friday, September 18th against the Papillion La-Vista South Titans winning 49-27. Westside started the game strong, scoring 28 points in the first half. After the explosive first half, the Warriors would start to slow down at the start of the second half as Papillion South would put up 21 points. However, behind the efforts of senior quarterback Cole Payton's four passing touchdowns and senior wide receiver Koby Bretz's 147 receiving yards the Warriors would move on to 4-0. With the slow second half, Bretz felt that although they were in a good spot, there is still more to be improved upon.
"Definitely got to improve on the runs, passing, we've also got to improve on finishing definitely when it comes down to the end. Cause you never know when they have a chance to come back and so we gotta keep our foot on the gas pedal," Koby Bretz said. 
Senior Minnesota commit, Avante Dickerson, expressed that during practice the prior week, the team had been talking about getting a jump in the first quarter instead of waiting until the second half of the game to gain momentum.
"We gotta keep being physical and keep playing the ball and we can't be letting this scoring keep going we got to play defense and keep going hard and just keep finishing and that's all we got to do to go to the state championship," Dickerson said. 
Bretz agreed with Dickerson on what needs to be done to make it back to the championship game such as having energy throughout the whole game and attacking early. 
"Definitely good we've been working on that all week. That was our emphasis. We've just been having slow first quarters so that was our number one goal today was to come out here in the first quarter and show what we were about and that's what we came out and did," Bretz said. 
As skill players, both Bretz and Dickerson have played both sides of the ball this season. With Avante playing both corner and wide receiver he uses it to his advantage. By knowing each positions' tendencies he's able to have an idea of what to look for in his opponent. This knowledge has helped Avante become one of the top rating cornerbacks in the country.
"When I play wide receiver, I do things that makes the corner uncomfortable.  When I am at corner I do things I know the wide receiver wants to do and go to work," said Dickerson. 
After the win, the Warriors will look to continue their unbeaten streak as they travel to Grand Island Memorial Stadium to take on the 1-2 Grand Island Islanders this Friday, September 25th at 7 p.m.
About the Writers
Grace Vandercoy, Sports J Writer
Hi, my name is Grace Vandercoy! I'm a writer for Sports Journalism this year. I'm a junior and this is my second year in Sports Journalism. If you have...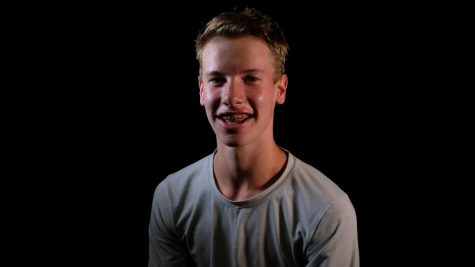 Charlie Cox, Sports J Writer
Hi, my name is Charlie Cox! I'm a writer for Sports Journalism this year. I'm a sophomore and this is my first year in Sports Journalism. If you have any...