Westside Volleyball Falls to Elkhorn South
The 8-8 Westside Warriors took on undefeated 13-0 and #1 ranked Elkhorn South Storm on Sept. 15. Going into the match Elkhorn South had not even lost a set so far this season. The Storm have lots of talent and look like a next level volleyball team with Nebraska commit Rylee Gray and the twenty-fourth ranked team in the nation. Continuing on their perfect run, Elkhorn South took down Westside in three straight sets. Head Coach Korrine Bowers explains where Elkhorn South bested them.
"I think we got our jitters out in that first set, and the girls really fought back the second and third set. They have a very quick offense, a really good setter, one of their middles is recruited for Nebraska," Bowers said. "Their fast-paced offense is what took us out. We weren't ready for that. We haven't played a team like that all year. They had a flawless match against us. They almost couldn't do anything wrong."
Starting sophomore, Daniela Gologan said she doesn't think this loss will affect the teams' confidence because of how talented this Elkhorn South team was.  
"They're #1 and it's a learning experience. If we want to be the best team possible we have to compete with the best teams," Gologan said. 
Regarding ranked teams, the Warriors have yet to win a match this season against a ranked opponent, going 0-6 in those matches. Elkhorn South was the best team the Warriors' have faced all year with the Storm being ranked number one. A matchup like this will certainly prepare them for what's to come later on in the season.
"A few things we will take away from this is the speed of their game and how every ball matters. Also, how we take situations like that and try to overcome that adversity. This is just a bump in the road and we will bounce back," Gologan said. 
The Warriors may not have come out on top against a very elite performing team, but there is a lot to learn from that game and use in coming games. Bowers said they come out of every loss with a positive outlook. 
"We just need to keep working hard in practice every day, everybody needs to continue to compete and get better," Bowers said. "We practiced working on a faster-paced offense and implementing a slide attack for our middles, and worked on our free ball offense which includes some good combinations where we use crossing patterns to really make the blockers on the other side work a lot harder."
About the Writers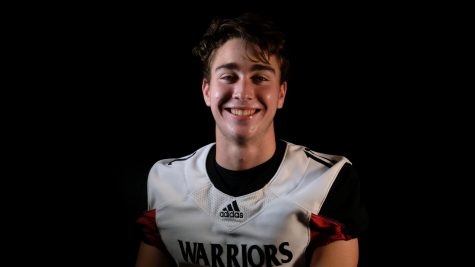 Tristan Alvano, Sports J Writer
Hi, my name is Tristan Alvano. I am a staff writer for Sports Journalism this year. I am a freshman and this is my first year of Sports Journalism. If...