Food Review: The Travis Scott from McDonald's
As pop culture becomes more intertwined with marketing, we see the release of many brand deals involving famous musicians or social media stars. This trend is especially prevalent in rapper and influencer Travis Scott, who recently partnered with McDonald's to release "The Travis Scott," a limited time menu item. "The Travis Scott" is a quarter pounder burger with bacon, American cheese, lettuce, pickles, onions, ketchup and mustard. The meal comes with medium fries, barbeque sauce and a Sprite.
Just like most McDonald's items in my opinion, "The Travis Scott" is neither good nor bad. It does nothing outstanding, yet still packs a solid punch of flavor. If I had to describe it in one word, it would be "alright." I found it to be one of the better burgers McDonald's has to offer. There isn't too much wrong with it. The onions and pickles are crisp and flavorful as always, the beef patty is cooked to perfection and the bacon is a nice compliment to the classic burger with american cheese. Additionally, the fries are fantastic, a perfect harmony of crispiness and soft, warm potato. This was no surprise; McDonald's fries are always amazing. 
I find this partnership to be a big publicity stunt. McDonald's is trying to appeal to the generation addicted to both Travis Scott's music and Taco Bell: Gen Z. Their efforts were fruitful. It has been a long time since I have seen hype around fast food like this. Travis Scott has an inhuman ability to bring excitement to any product, which we've seen in other big brands like Nike and Fortnite. 
In the end, I can't say I would recommend this sandwich to fast food gurus. It feels just like any other McDonald's burger and doesn't innovate at all. Although it definitely garnered a lot of attention, I don't think McDonald's "The Travis Scott" lived up to the hype.
About the Writer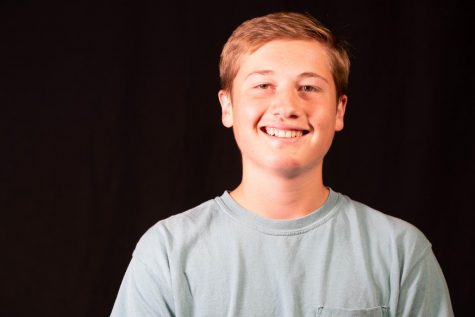 Peter Collins, Wired A&E Editor
Hi, my name is Peter Collins! I am the Arts and Entertainment Editor for Westside Wired this year. I am currently a junior and this is my third year on...