Review: Season Two Of The CW TV Series All American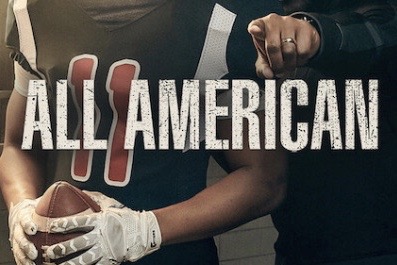 Monday, March 9 marked the end of the thrilling second season of the CW TV series All American. Although I found the second season to be good, it was very different from season one and not as believable. 
All American season one was very entertaining as well as believable. It is based on a true story about star high school football player Spencer James (Daniel Ezra). James lives in the Los Angeles neighborhood South Crenshaw, which is infamous for gang violence. In Season One, James's single mom Grace James (Karimah Westbrook) decides that South Crenshaw is not a good place for a five star recruit to learn or play football, so she sends James to live with her ex-boyfriend, Billy Baker (Taye Diggs), who is a South Crenshaw alumnus and former NFL player. Baker now lives a luxurious life as the head coach of the Beverly Hills High School varsity football team. Throughout the course of season one, James becomes good friends with Baker's son and Beverly Hills quarterback Jordan Baker (Michael Evans Behling), Billy Baker's  daughter Olivia Baker (Samantha Logan) who is a recovering addict, and Spencer James's seemingly perfect girlfriend Laila Faisal (Greta Onieogou). Though James fits in at Beverly Hills High School, he struggles throughout the first season to balance his life in Crenshaw and his life in Beverly. This causes his good friend from South Crenshaw, Coop, to become involved in a highly dangerous gang. All of the drama in season one is connected to Spencer's absent father, Coach Baker's teammate Corey James (Chad L. Coleman). As the season progresses, Spencer James tears it up on the football field for Beverly Hills High School and leads them to a state title game win over his old high school, South Crenshaw. Cory James resurfaces at the end with the plan of becoming South Crenshaw's new head coach, and season one seems to end on a peaceful note; this is not the case for season two.
In season two, it seemed as though everything eventually spiraled out of control with almost every character; which  was very entertaining. The season starts out similar to season one and gives viewers what they think is a clear view of the storyline: Spencer James will have to decide whether or not to play with his dad, Cory James, at South Crenshaw High School, Billy Baker will have to decide whether or not to coach at Beverly Hills High School, Olivia Baker will try to reunite her family, and Cory James will have to find out whether Dillon James (Jalen Hall) is his son. As it turns out, these questions are answered very quickly and the storyline is  unlike anything that I had predicted. Each episode is packed with a full season's worth of drama as well as a cliffhanger greater than the last.
The one downside I found of this show was that it lost its "based on a true story" vibe. Although the amount of drama packed into each episode was chaotic and highly entertaining, as a viewer, I questioned if all of this could happen to a friend or family group.  
Overall, if you are looking for something to do during the next month of quarantine, I encourage you to watch the show. Episodes can be streamed with a Netflix subscription or for free on the CW app.
About the Writer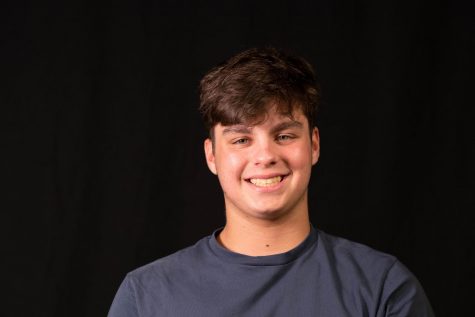 Jack Scioli, Wired Staff Writer
Hi my name is Jack Scioli! I am a staff writer for Westside Wired this year. I am currently a sophomore and this is my second year on Wired. If you have...