High School Students And Staff Receive Early Dismissal For State Basketball Game
Westside High School Principal Jay Opperman announced to staff via email last Friday, March 6, that this Thursday, March, 12 students and staff at Westside High School will have an early dismissal at 1:10 p.m. The bell schedule on Thursday will be altered to allow for the 1:10 p.m. dismissal, with homeroom being five minutes long and each class being 25 minutes long as opposed to the usual 35 minute class periods. 
Opperman said that the decision was made to assist students and staff attending the boys varsity basketball state tournament with a safer and less stressful travel to Lincoln, Nebraska. Senior Anthony Lewis is planning to attend the game and said he is excited about the early dismissal.
"I'm going to the game next Thursday and I'm excited about the early dismissal," Lewis said. "[We're going to win]."
Psychology instructor and Head Coach of boys junior varsity basketball Otis Seals received the email from Opperman on Friday morning. Seals said he will be attending the game and also said that he is interested to see how Westside plays against their longtime rival, Creighton Prep.
"[The Westside Varsity Basketball team] played prep earlier this year and we beat them pretty easily," Seals said. "It won't be that easy [to beat them] again this time around."
Westside Athletic Director Tom Kerkman sent an email to students on Friday, March 6, providing information about pre-selling tickets for the state game, along with details about the student busses that will be an option of transportation for students to go to the game. The busses are free, however, students must purchase a ticket prior to the game in order to ride down on the bus. 
Regarding the result of the upcoming game on Thursday night, Seals said that he believes Westside will need to match Prep's level of intensity in the game in order to win.

"[Prep] is a good team who's [kids] play really hard and are well coached," Seals said. "We're going to have to match [Prep's] intensity [and] if we do we'll be good."
About the Writer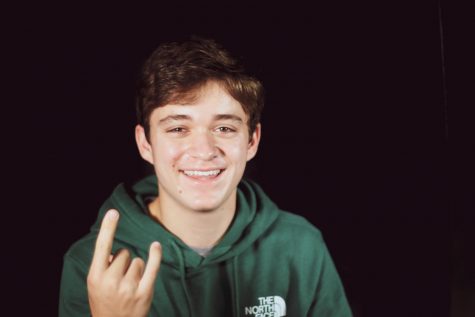 Benjamin Kutler, Wired Managing Editor
Hi, my name is Benjamin Kutler! I am a Managing Editor for Westside Wired this year. I am currently a junior and this is my third year on Wired. If you...