Review: KFC's $5 Donut And Chicken Sandwich
KFC recently announced that they will be releasing a limited-time donut and chicken sandwich at select locations until Monday, March 16. The sandwich consists of a piece of chicken between two donuts. Since donuts and chicken are not a combination you see often, I wanted to try the sandwich before it was gone forever. My first impression of the sandwich was not good. To be straightforward, the flavor of the two foods couldn't be more different. The presentation was poor, and the sandwich itself looked like it was made very hastily. The top donut was falling off and the middle piece of chicken was very off-center. The sandwich as a whole looked very greasy and not much different from your average fast food meal. I believe the sandwich made up for the presentation in taste, however.
Although the donuts and pieces of chicken are very different, the seasoning of the chicken complemented the donut incredibly. The sandwich had the perfect balance of sweet and savory. I thought the donut was delicious and served as a good bun for the chicken tender. The KFC's chicken, per usual, was the best part of the sandwich, which was not surprising considering it is the focus of the restaurant chain. Both components worked really well together; their synergy was superb. The combination created an interesting and delicious flavor, however, the sandwich comes at a price.
Although the donut and chicken sandwich is marketed and sold as a main dish, I see it as more of a dessert. It is very sweet and high in sugar. The donut alone is 420 calories, 20 grams of sugar and 26 grams of total fats. The sandwich as a whole is loaded with 1,100 calories, 40 grams of sugar and 65 grams of total fats. The sandwich is so unhealthy, I would describe the sandwich as a heart attack on a plate. Even if it is very unhealthy, I still thought it tasted great. I would definitely eat it again, just not as the main dish of a meal. I consider it more of a dessert.
In the end, I really enjoyed the sandwich. Although it was sweet, the savory piece of chicken in combination with the donut was enough to balance out the meal. My rating is a definite four out of five, and I would definitely say that the sandwich is worth the money spent.
About the Contributor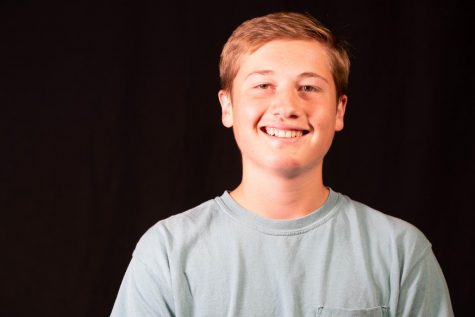 Peter Collins, Wired A&E Editor
Hi, my name is Peter Collins! I am the Arts and Entertainment Editor for Westside Wired this year. I am currently a junior and this is my third year on...