Westside Choir Students Experience Guest Director
On Tuesday, Feb 18, the Westside choir program got the opportunity to work with guest director Kurt Runestad from Doane University. Choir students worked with Runestad on techniques that are not commonly taught in daily classes such as pronunciation, articulation and tongue placement.
Greg Woodin, director of Westside's concert choir, said that guest directors have immense knowledge of singing capability and strategies.
"A lot of time guest directors are coming from collegiate experiences, so they're directors of these big choral programs in colleges that attract some of the best singers in their state or in the region," Woodin said. "These are people that are just masters of their craft."
Woodin said that working with new teachers can help certain ideas to make more sense than in normal class.
"[Guest directors] have so many strategies at their disposal that Mr. Johnson and I teach already, but they just have a wider depth of knowledge," Woodin said. "They're able to come in and teach those strategies in a different way that elevates our singing, and a lot of times, they'll say or do something that will help our singers click with an idea that may not have clicked before."
Woodin said that inviting a director from nearby helps to bring more interest into regional choral programs.
"It's nice to be able to bring in someone that's close, because that's a good recruiting tool for him as well." Woodin said.
Woodin said that Runestad's main focus of the clinic was to teach with an emphasis on word structure.
"[Dr. Runestad] comes in and teaches phrasing and all those important word stress and text stress and articulations that we may not have addressed [in class]," Woodin said.
Senior Delaney Wetjen said that Runestad helped to make the pieces more interesting and fun to listen to.
"We worked on all of our songs for the concert, not so much learning the notes, but adding more musicality to the pieces, and finding spots where we can do more interesting dynamics," Wetjen said. "I think he really just helped bring the pieces alive."
Wetjen said that working with different directing styles can help to prepare for post-high school choral courses. 
"It's cool when other people come in because that gives us the opportunity to check out how other teachers may teach," Wetjen said. "College directors always have these different methods, so it's cool to see how differently other school's choir programs are run."
Wetjen said that it can be challenging to become comfortable with the different teaching methods of guest directors.
"It's always kind of a challenge [to work with a new director] because we get so used to our own teachers, so it can be kind of hard to follow along with the different tempo," Wetjen said. "There's always some adjusting you have to do to get used to their style of teaching."
Your donation will support the student journalists of Omaha Westside High School. Your contribution will allow us to purchase equipment and cover our annual website hosting costs.
About the Contributor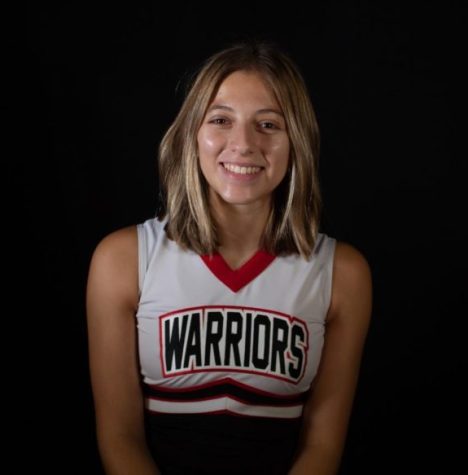 Ainsley Meyerson, Wired Co-Editor in Chief
Hi, my name is Ainsley Meyerson! I am a Co-Editor-In-Chief for Westside Wired this year. I am currently a senior and this is my fourth year on Wired. A...