Administrative Assistant Takes Over Health Office Responsibilities
This week, Feb. 24-28, the dean's office at Westside High School has been closed periodically. The reason for this is the new administrative assistant for the dean's office, Stephanie Dine, has been moving back and forth between the dean's and health offices to fill in as the temporary nurse. Westside's regular school nurse has been sick all week, and the health aid recently quit her job, so measures had to be taken to fill those positions.
"I am subbing for the nurse who is out with the flu, and also for the health aid who quit last week," Dine said. "I am only the assistant for the dean's office, [but I am also] med-trained and certified in CPR and first aid."
According to Dine, there are many students who have to come up to the health office during the day in order to take prescribed medicine. She is prescribing those meds, checking in with kids, taking temperatures, dealing with headaches and logging all of that information.
"If any [student] has a temperature over 100 [degrees], they have to go home for at least twenty four hours; it's part of the Westside Code of Conduct" Dine said. "It's that time of year when everyone gets sick so there's been [about] 100 kids a day coming [into the health office]."
Dine said she has spent much of her time in the health office assessing how severe students' needs are and making sure they are leaving the office in a better state than they came in. Assistant Principal Trudi Nolin and other administrators have been covering Dine's position in the dean's office.
"[Dine] has been working, helping us in the health office, so the [administrators] in the dean's office have been helping cover her position at the front desk," Nolin said. "[Dine's] position includes helping students who come in that maybe want to see a dean, [dealing with] students that will be in in-school suspension and working with budget [matters]."
According to Nolin, Dine is still covering the responsibilities listed above while also working in the health office.
"[Administrators in the dean's office] that cover the front desk are mainly focusing on students who come into the dean's office [with questions]," Nolin said. "We are also tending to visitors coming into the office that need help as well."
About the Photographer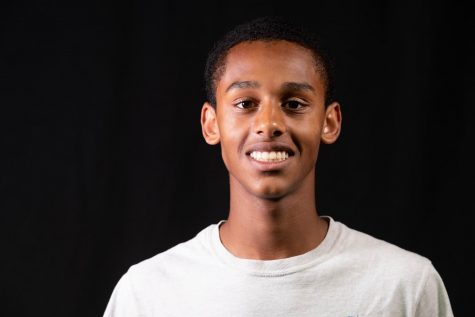 Kidus Tewodros, Wired Staff Writer
Hi my name is Kidus Tewodros! I am a staff writer for Westside Wired this year. I am currently a sophomore and this is my second year on Wired. If you...