Spanish National Honors Society President Reflects on Year of Success
Westside High School Spanish instructor Maria Olvera doubles as the sponsor for the Spanish National Honor Society. Last night, Feb. 9, Olvera emailed a list of Spanish students who meet a list of criteria to be invited into the highly selective club for the 2020-2021 school year.
"[To be invited into the Spanish National Honor Society] students must have taken two years of Spanish at the high school, must have a 3.0 [cumulative] GPA in their Spanish classes, must be enrolled in a Spanish class for the following school year," Olvera said. "[I invited] 238 [students] to join the club on an email."
According to Olvera, the club completes three service projects per school year. Project number one has to impact the high school, project number two has to impact the westside community, and project number three has to impact people who live in a Spanish-speaking country.
"[This school year] project one was a Spanish food day we had in school and a Spanish speaking day and the community project is six weeks of teaching Spanish at Sunset Hills Elementary school," Olvera said. "For the international project, the students chose to fundraise and purchase a transportation van for an orphanage called Azul Wasi in the outskirts of Cusco, Peru."
Olvera said roughly the same amount of people are invited into the Spanish National Honor Society each year. Of those people, around 45 kids pay their dues, get their certificate and join.
Senior Samantha Alvarez-Olvera is the current president of the club and does a majority of the work in facilitating these projects. 
"[Our biggest accomplishment this year was] raising a total of 2,000 dollars for [the orphanage] in Peru," Alvarez-Olvera said. "I have an idea for who might be the president for next year and I'm very excited and hopeful for them."
There is a new president of the club voted in each year. Candidates show up on election day, present their speech, and all other members vote on who they want the next president to be.
"A lot of students sign up to be in the club but end up not going which [is disrespectful] because people should commit to what they sign up for," Alvarez-Olvera said. "I hope the club gets bigger and better and [next year's members] can keep it going." 
About the Photographer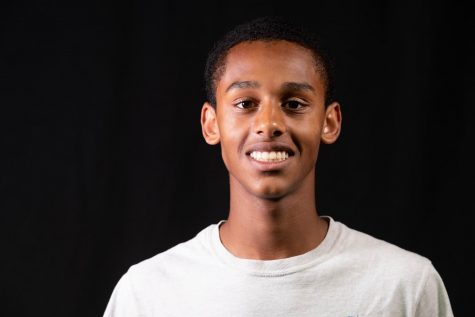 Kidus Tewodros, Wired News Editor
Hi, my name is Kidus Tewodros! I am the News Editor for Westside Wired this year. I am currently a junior and this is my third year on Wired. If you have...