Student Council Hosts Annual Battle Of The Bands
Westside High School's Student Council will host the annual battle of the bands which will take place on Friday, Feb. 7 at 9:30 p.m. in the auditorium. Student Council members and Co-Chair of the event junior Angelina Pattavina has worked for the past four months with sophomore Erin Mosier to make this year's performance successful.

"So far we've just been doing rehearsals, we had one work night where we made posters to get people to sign up," Pattavina said. 
Pattavina said the bands performing this year should be interesting as well as entertaining. 
"I'm excited for them to perform, some of them are performing for the first time so that's always exciting," Pattavina said. "A few are returning like our champs from last year, that'll be fun. It's gonna be a really good year." 
The lineup for the night is Omnichord (Exhibition), Milk, 622, Bada Doo Wah, Blusie, BMB, Ethan and the Band, TBD, and Wiggles Band (Exhibition). 
Senior Chad Fey has been participating in Battle of the Bands every year. This year Fey will be performing in multiple bands. 
"My favorite part of Battle of the Bands is getting a big group of different musicians and spending hours after school just making music," Fey said. 
Fey said he listened to all different kinds of music growing up which inspired him to start playing various instruments. Fey said that for people looking to start a band, practice is key.
"If you're wanting to start a band the best thing I can say is to just start playing and keep practicing," Fey said. "The more you play, the more comfortable you will feel with your instrument and your band members. Things can always be frustrating at first, but in the end, the work and time are well spent."
About the Contributor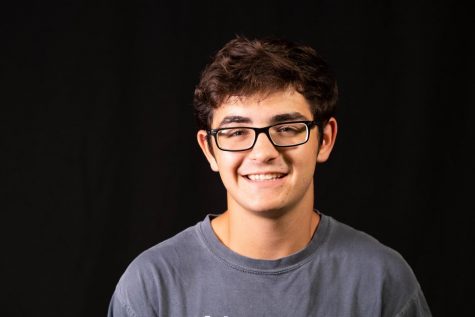 Zev Gordman, Wired Sports Coordinator
Hi, my name is Zev Gordman! I am the Sports Coordinator for Westside Wired this year. I am currently a junior and this is my third year on Wired. If you...