Westside Senior Wins Runza Student Of The Week
On Sunday, Jan. 19, Westside senior Hannah Kate Kinney won the Runza Student of the Week award. 
"The Runza student of the week is given to students all across Nebraska and it has something to do with all of my activities and volunteering, also my grade point average," Kinney said. 
Kinney has been very involved in different activities throughout high school, including varsity Show Choir, varsity Cheer, Warrior Television, Student Council, Theatre, a DECA officer, and much more. 
"There are some school days where I wake up at 6 a.m. and don't get home until 10 p.m.," Kinney said. "That's not like every day but it happens at least once a week."
Kinney started her own segment on Warrior Television called Tackle Talk where she gives previews for upcoming Westside varsity football games. Between Tackle Talk, Amazing Technicolor Show Choir, theatre and cheer, Kinney spends the majority of her time performing. 
"I like performing so [that] stuff is all really fun stuff to me," Kinney said. "Even though I have to leave really early and come home late I'm doing stuff that I enjoy doing. It never felt like a burden." 
Kinney said her piece of advice for underclassmen is to get involved at Westside through different sports and clubs. Also, even with a busy schedule, Kinney said that it's important to keep your grades up because they matter above all else. 
"You should really have a lot of warrior pride," Kinney said. "I certainly love Westside with all of my heart because I love going to all of the events and spending my time here. You gotta really love the school." 
Kinney said that winning the award was a pleasant surprise and an amazing experience. 
"I never thought that doing stuff I love could win anything," Kinney said. "I also love Nebraska so winning the Runza award was pretty cool."
About the Contributor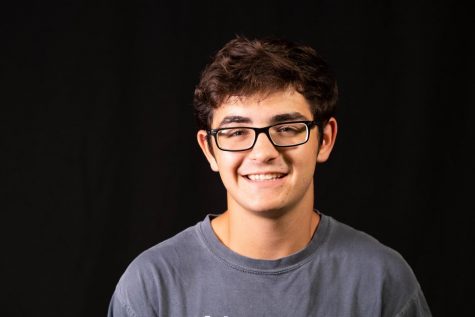 Zev Gordman, Wired Sports Coordinator
Hi, my name is Zev Gordman! I am the Sports Coordinator for Westside Wired this year. I am currently a junior and this is my third year on Wired. If you...