Video Game Review: Modern Warfare Season One
From the moment it was announced, I was skeptical of Modern Warfare's first season and its battle pass, a collection of items that you unlock one by one. To me, the update looked like a simple cash grab with a few new features thrown in. However, after playing the update, I feel very strongly that a great deal of time and effort went into planning this release, and it was executed very well. I was pleasantly surprised at the quality of the update as a whole. The new maps and features, including the battle pass, created an enjoyable experience that I really wasn't expecting.
Firstly, the update released a plethora of new weapons which have improved the balance of the game as a whole. Specifically the new weapons, the Holger 26 and Ram-7. In my opinion, they have helped the game become more balanced because both weapons fill a very specific niche that was not in the game before. The Ram-7 is a remaster of Modern Warfare 2's Tar-21 and is a hybrid between a sub-machine gun and an assault rifle. This means it is useful in both medium and short-range combat. This fills a role not seen by weapons at this point. All of the SMGs played very stereotypically, being most effective at close ranges, then dropping off as range increases. The ARs suffer from the same issue, where they all play the same. The Holger 26 is also a hybrid weapon, a mix between an assault rifle and a light machine gun. This gun is most effective in medium ranges and handles very well. Its ammo-capacity puts it in the light machine gun category, but it handles similarly to an assault rifle. This weapon also fills a niche. It is could be seen as a slower handling AR or a mobile LMG. The Holger 26 creates a role not yet seen in this game. I found both these weapons very useful and a great addition to the game. 
Along with the weapons, there were four new maps released in the update with more on the way. The maps released are specific to a few game modes, being Gunfight, Ground War and all six-versus-six modes. The maps "Cargo" and "Atrium" are only available in the two-versus-two modes, with "Port" only being accessible in the 32-versus-32 "Ground War" game mode and Crash, the final new map, being available in all six-versus-six game modes. Personally, I thought all of the maps were very solid and fit their game mode well, with my favorite being the remake of Modern Warfare 2's "Crash". This remake paid tribute to the original map well but also fixed some major issues the original map had. Another map that was impressive in the update was "Port". The map is huge and has many buildings, crates, and changes in verticality, which makes for interesting gameplay.
Another addition that made the update great was how much effort was put into the battle pass.  Season one's battle pass offers tons of brand new variants and other collectible items, including the new operator, Mara. It also feels very rewarding, which, in my opinion, is something that many other battle passes lack. The system to acquire tiers is also very balanced and is based purely on XP, which means playing better means more tiers. 
Overall, Modern Warfare's first season was very impressive. In my opinion, the battle pass was stunning and very rewarding, and they did a great job remastering "Crash" and creating the other maps from scratch, and I can't wait for the arrival of even more new maps. I would definitely recommend buying the battle pass and playing the newest season of Modern Warfare.
About the Writer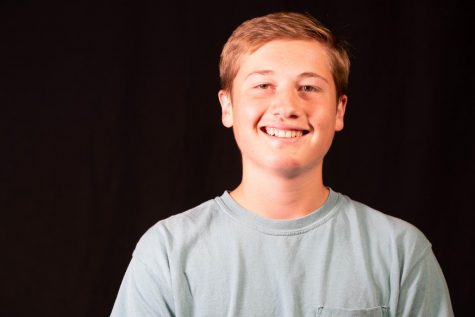 Peter Collins, Wired A&E Editor
Hi my name is Peter Collins! I am the Arts and Entertainment Editor for Westside Wired this year. I am currently a sophomore and this is my second year...