"Stop The Bleed" Training Program Held At Westside
A few minutes is all it takes for a knife, gunshot wound or other high-bleeding injury to become fatal. Being prepared for accidents such as these can save lives. Monday, Dec. 2, 2019, staff and medical club students attended a "Stop the Bleed" training program, led by Emergency Medical Technician (EMT) and owner of Talacko Safety Solutions, Dustin Talacko. Talacko Safety Solutions bleeding control kit has been put in over 100 Omaha schools, including all of the Westside district. Aside from schools, the kit can be found in the CHI Health Center, the Baxter Arena outside of TD Ameritrade park, and many other facilities. Tourniquets, trauma dressing, gauze, nitron gloves, trauma shears and instructions can all be found within the kit.
Talacko said the bleeding control kits are essential for public settings, and can be the difference between life and death.
"Resources are scarcely available in public places and most people are not trained in the life-saving skill of applying tourniquets," Talacko said.
According to Talacko, educating the public through his "Stop the Bleed" training program is the fastest way to provide safety.
"[The bleeding kits] create a safer environment for everyone, including yourself," Talacko said.
Medical Club advisor Melanie Essink attended the bleeding kit training. Essink said despite being the Medical Club sponsor and having a science background, she still learned a lot of things she was not already aware of
"I think [the experience was] pretty eye-opening," Essink said. "It is obviously something you hope you never have to use but if you need to do it, you want to be prepared."
Essink said the demonstration was very clear but also uncensored.
"I know a lot of teachers were taken aback [by it]," Essink said. "There was lots of gasping."
Sophomore Claire Wing was one of the Medical Club students that received the hands-on training. Wing said that the program was very valuable.
"[The experience] was really informative and helpful, especially in this time of crisis," Wing said. "Not everyone has those skills and if I'm able to have just a [few] of them, it could potentially save a life."
Wing said that she noticed that the information seemed to greatly benefit the staff.
"I feel like the teachers are more informed," Wing said. "A lot of them felt like they were oblivious to the major consequences of bleeding."
To learn more about Talacko's business visit his website here. 
About the Contributor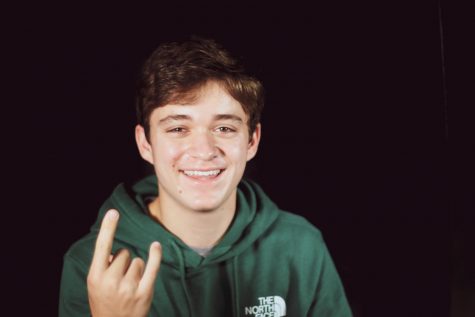 Benjamin Kutler, Wired Managing Editor
Hi, my name is Benjamin Kutler! I am a Managing Editor for Westside Wired this year. I am currently a junior and this is my third year on Wired. If you...